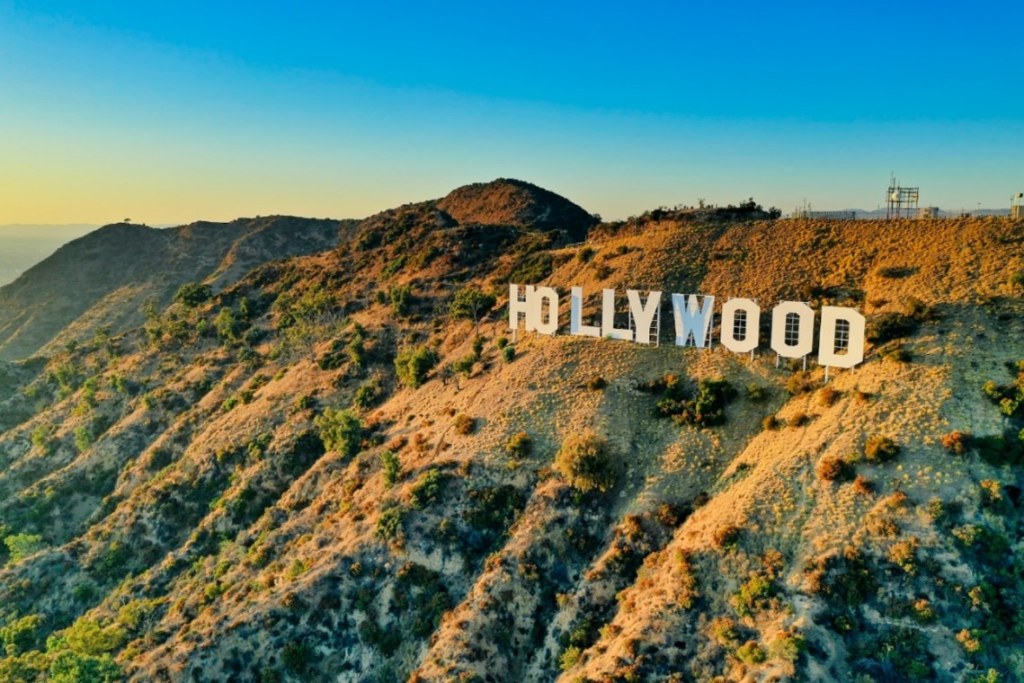 LA, one of Americas most popular city's. It is an up and coming holiday destination, where people are starting to visit, more and more tourists each year. Are you thinking on booking a holiday to the exciting part of the world, but have no clue what you would spend your time doing when you are there? Well, keep reading to find out exactly what to fill your time with!
I will describe 3 of the best activities that I done when I spent a few days in LA. These activities can either be spread about the duration of your stay or they could be fit in one day, it is your choice, depends if you want your trip to be quite relaxed or if you could be bothered travelling into the centre of LA a few days.
So, what are we waiting for? Let's talk about my 3 favourite things to do in Los Angeles is.
LA task 1- Visit the Hollywood sign!
The first thing that I am telling you that you NEED to do in LA is borrow a car, hire one, or hike, or a taxi or just some sort of transport up the hill to a point to go and see, the one and only Hollywood sign.
We hired a car, put on a gps and made our way up the hill to we got a good view of the iconic sign. Parked the car safely at the side and hoped out to take some cracking pictures! Many people like to hike right up to the sign, but personally you get the best view from half way up the hill as you are looking up to it!
There is a bus that takes you up to it, many companies do viewing, but personally for the best experience around LA, higher a car, it makes everything so much easier!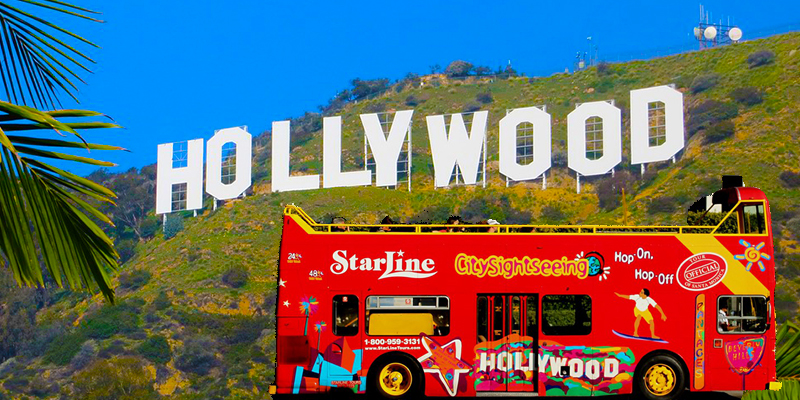 LA activity 2- Bus tour!
There is many different bus tours, but I cannot recommend the 'Big Bus' tour enough. It took us to everywhere we wanted to go on one trip, with perfect commentary telling us all about celebrities, as we know LA is full of them, and different story's about the city!
The bus takes you on a tour around the city, pointing out some of the most famous landmarks, including Beverly hills, but they do not take you inside, they show you the Hollywood sign from a far, The Hollywood Walk Of Fame and everything else you could think of.
It tells you many story's about the different movies, people, songs, everything that has been created in LA, not to spoil it but they even tell you fascinating facts about all the famous people that have visited a hospital you drive by!
LA activity 3- Hollywood walk of fame!
Now I know that I mentioned the Hollywood Walk Of Fame, whilst describing the stops of the tour bus, but this is a whole other experience on its own.
On the bus, you drive past the walk of fame, but I reccomend getting out your car, or bus, and walk along it, taking pictures and taking in all the famous stars.
The Hollywood Walk of Fame is a historic landmark which consists of more than 2,700 five-pointed terrazzo and brass stars embedded in the sidewalks of Hollywood. A person needs to be so famous that the state decide they want to five them a star, and then they pay $75,000 for a star.
This is such an amazing experience, it makes it feel exactly like the movies and you will love it! This was my favourite part of the trip.
For more articles like this, click here!
For more attractions, click here!