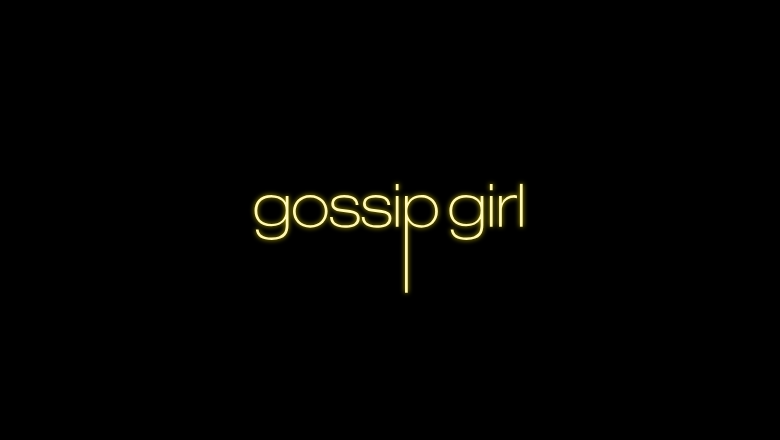 Gossip girl, the full show review. To be honest, I cannot even begin to put my love for this show into words. It is just amazing. Honestly one word that comes to mind when thinking of this show, is wow. The plot twists, the charecters, the acting, the emotional, the funny and the adorable moments that all bring tears to your eyes, make the show what it is.
Blair Waldorf, popular queen B, is a popular student at her private school and envied by one and all. But, her perfect life is unsettled when her ex best friend is back in town, ready to battle as place as queen, but when gossip girl starts spreading all the rumours and gossip, the place as queen at this school seems to be a lot harder than first thought.
Gossip girl plot!
Serena returns from when she mysteriously disappears, but she might've just came back at the wrong point, when everything is starting to kick off. B and S make up after B was mad at her for her disappearance, only for Blair to them find out how much of a bad friend Serena was just before she took off, and it is enough to destroy them. Serena got with Blairs boyfriend, who she's been with like, forever, and just didn't tell Blair.
Jenney Humphry, or better known as 'little J', wants to make it into the gossip life of the upper east side, but she isn't really aware of what she is getting herself into. Her big brother Dan, however, is the exact opposite, and he would rather stay as far away from that life as possible, or so he thought, until he fell in love at first sight with our very own queen Serena, which is just going to complicate things for him even more.
Chuck is Chuck, for the first few seasons anyway. He likes money, women, drinks, and all things that he shouldn't, until we find out that he is going to have a new step sister, but it doesn't exactly seem like its going to be a big loving, happy family, especially since this new sister is Serena.
Nate's secret fling with Serena is revealed, but her returning is making all the feelings towards her that he wishes he didn't have, come flooding right back. He try's to keep this secret, until he accidently lets it slip to little Jenny Humphrey.
And last but not least, Gossip girl is sharing rumours, stalking people and getting involved in everyone's business, and becoming everyone's worst enemy, but what no one can figure out- is who actually is gossip girl?
For the next 6 seasons, drama will unfold, secrets will be told, scandals like fraud, jail time and so much more will happen, and the gossip queen will just sit behind the screen and stir the pot.
Gossip girl cast!
Blake Lively as Serena van der Woodsen, a student at the Constance Billard School for Girls. An it girl who frequently receives media attention. Blair is one of the gossip streams biggest target, and is best friends with B, even if it is a tad on and off.
Leighton Meester as Blair Waldorf, the popular girl of her school, who gets herself into many situation but stays strong through it all and for that we respect her! S comes back from bording school, and comes back to realise her life has been destroyed, and her deepest darkest secret is revealed.
Penn Badgley as Dan Humphrey, Dans dreams to be a writer is what keeps him going in this school, with people he particularly does not have much time for!
Ed Westwick as Chuck Bass, just Chuck Bass.
To watch gossip girl, click on this link here!
For a closer detailed run down on season 1, click here!