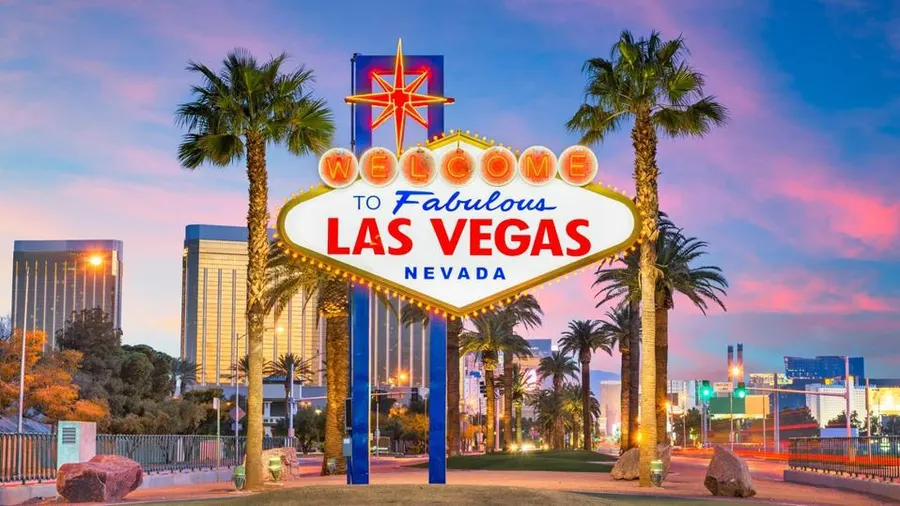 Are you planning on booking a holiday to Las Vegas, Nevada but don't know what your going to spend your time doing? Have you already booked one and now you don't know the best places to eat, see and do? Well, keep reading this article to find out exactly what you should fill your time with in Vegas, Nevada!
Today I will tell you the best eating places, tourist attractions and the best things that you can do whilst your time in the city!
No.1- The Las Vegas Sign!
This may seem a bit cliché, however it is a must do while in the city. It is a big landmark all over the world and you must go and see it! We walked to the sign, as there was many great sights to see on your way there like a little wedding Chapple (which was adorable!) and many hotels that I will discuss later. It may seem a bit of a walk, but if you have a bottle of water then trust me, you will enjoy the walk.
The sign is a great place to take pictures, there is usually a photographer hanging about charging for professional pictures of people at the sign, or you can take your own ones with your phone that will also look amazing! When you approach the sign, there may be a small queue leading up to it, which depending on the day or time you will need to wait around 5-15 minutes in, sometimes if you go at a busy time or a weekend it could be around 30 minutes, but trust be it is such an amazing experience and it worth it!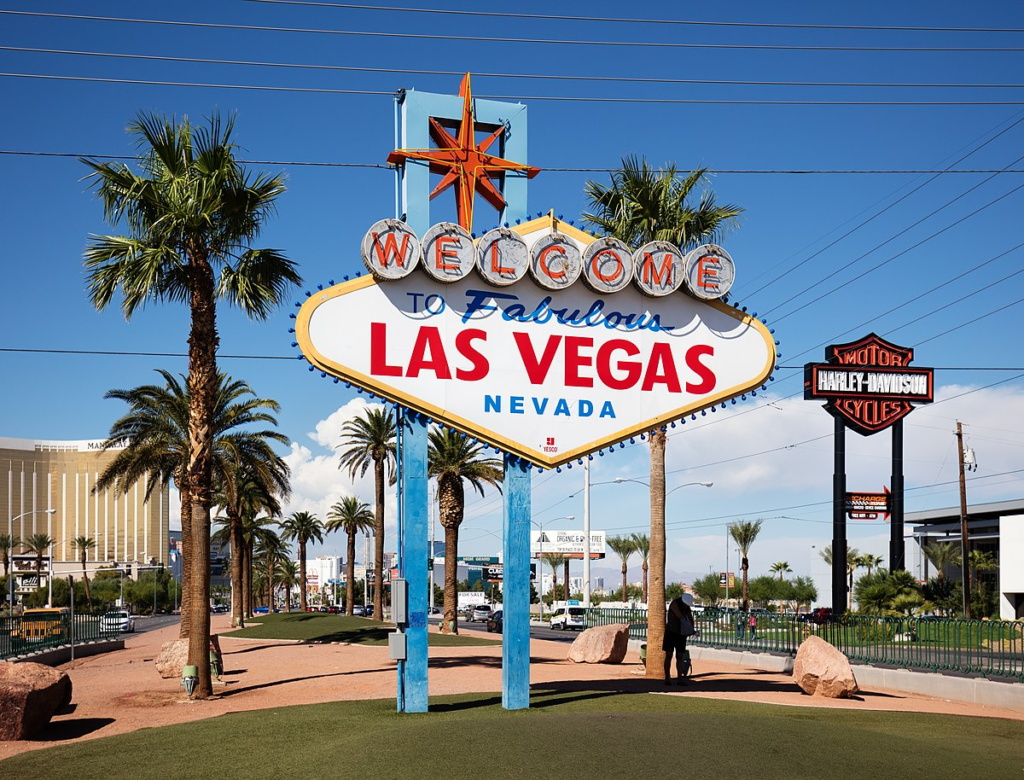 Las Vegas Hotels.
Now this may seem like a strange thing I'm telling you to visit, but the hotels Las Vegas are such amazing place to visit and such a big part of Nevada. The Hotels are all absolutely massive, some have flower displays, rivers, shopping malls, casinos and even one has an Eiffel tower in it!
You need to wander in and take a look around the hotels, the main ones are on the strip, including Caesars Palace, where the great movie 'the hangover' was filmed, Planet Hollywood, hotels based off of all different parts of America, Italy, and so much more, and trust me, it is an amazing thing to experience.
If you are 21 or up you can have a drink at the hotel bar or a gamble in casinos, if not, you will just need to observe with your eyes. The hotels (especially on the strip) are a great way to fill your day and they are a must see whilst in Las Vegas!
Las Vegas- gordon ramsey!
So, it is known that the food in Vegas can be a bit pricey, and you may not want to pay lots for meals but trust me, the food is amazing!
Gordon Ramsey has a series of restaurants open in Vegas, including Gordon Ramsey Burger, Gordon Ramsey Fish and Chips, and the famous- Hells kitchen.
We tried out Gordon Ramsey Burger during our trip and when I tell you it was our favourite meal the full holiday, and we ate a lot, 'm not exaggerating! We chose to try his famous burger restaurant as we all really enjoy burgers or hot dogs, it was in our hotel and the food looked amazing! The prices also were not bad!
My mouth is honestly watering thinking about it, so if your looking for somewhere to eat in Vegas, I cannot recommend a Gordon Ramsey restaurant enough.
Las Vegas- helicopter tours!
Now, this is a bit more on the expensive side but oh my gosh it is worth every penny! You can book a helicopter tour over the strip or over the grand canyon! It is a bucket list moment that honestly made my holiday a 10/10 and it was a proper bucket list experience.
This will be such an amazing trip, and if you are willing to spend the money on it, please, please do it.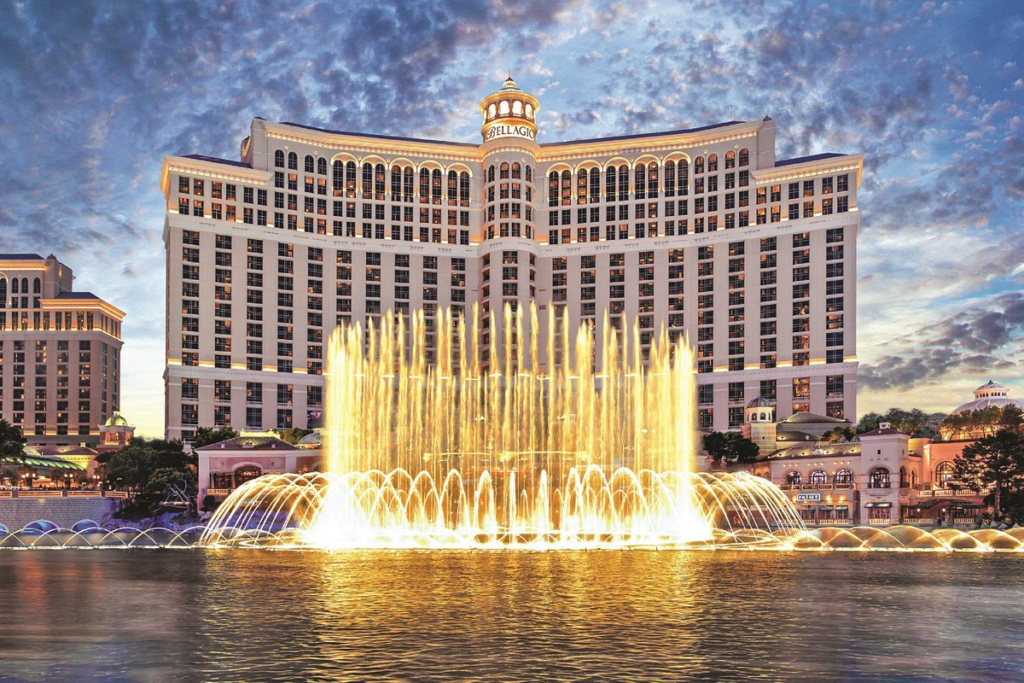 Las Vegas- Bellagio fountains!
Fountains of Bellagio is a free attraction at the Bellagio resort, located on the Las Vegas Strip in Paradise, Nevada. The fountains perform a great show every 15 minutes at night and trust me, it is so so amazing! It is such a beautiful thing to watch, so if you have a spare night in Vegas, please take a trip to watch them!
To take a trip to Vegas, click here!
For more articles and reviews like this, click here!