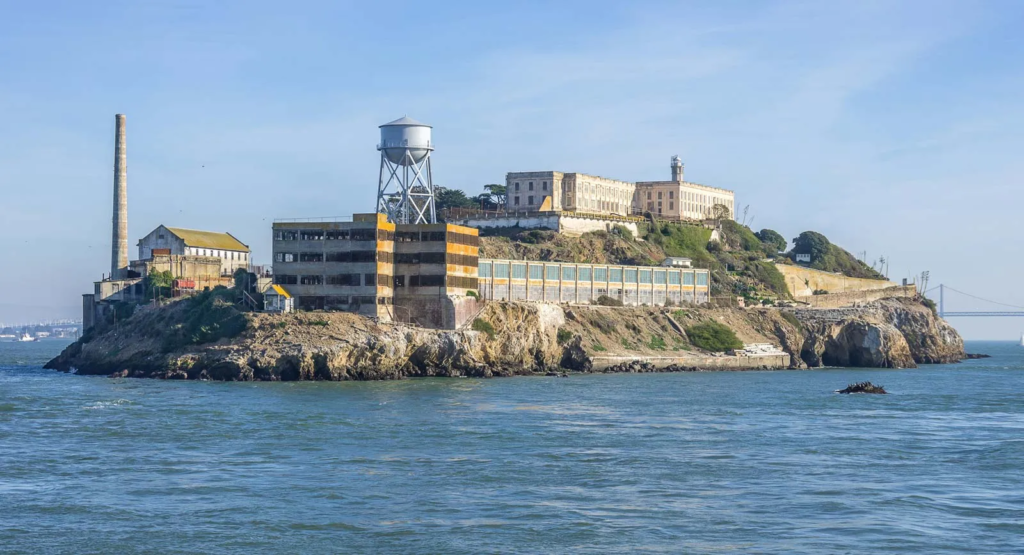 Alcatraz island and prison, san Francisco's best tourist attraction for all ages. Alcatraz was one of the biggest, highest federal prison on Alcatraz Island, 1.25 miles off the coast of San Francisco, California, United States. It is now a large tourist attraction where people can get a boat over to visit and travel around the prison, which I recently visited and really enjoyed myself.
If you keep reading, I will tell you all about the prison and my trip to it, and everything you need to know about going! It is such a interesting day out, therefore if you are planning on visiting san Francisco soon, you 100% need to visit and spend a day there!
Why should you visit Alcatraz island and prison?
The prison may sound like an upsetting thing to visit, as it obviously has many emotional stories, but trust me, it is such an intriguing day out, You will get lost listening to different prisoners story's, some which are horrible and some who should never had stepped foot in that prison.
The price to go for the amazing day out may seem a bit expensive at first, but you get the fun of the boat trip out, and then spend the day travelling around the old prison and island, taking pictures of massive tourist attractions- for roughly £110 per person.
Now this may seem pricy, especially added onto the plane tickets and cost of your holiday already, but trust be it has been voted as a must see!

This convenient package gives you access to two separate essential San Francisco experiences—a visit to Alcatraz Island, and a sightseeing cruise. Instead of waiting in long ticket lines, this time-saving option helps you explore San Francisco more efficiently. Take a ferry to Alcatraz Island where you can go inside the Alcatraz Federal Penitentiary and enjoy an audio guide. A San Francisco Bay cruise is also included with views of Pier 39's sea lions, the waterfront area, and the city's skyline. Please note, children 4 years old and younger do not need purchased tickets.
Alcatraz stories!
During the tour you get to look at so many important places in the prison including the cells, isolation for prisoners who misbehaved, the courtyard, the lighthouse, the famous water tank, the canteen, and many more places.
You can hire a head set that is ex prisoners telling you all about the prison, and you get to listen to some of the most famous prisoners stories! Including, Al Capone, John Angin, Frank Morris and many more.
There is signs and displays placed around the place full with information, old props and everything else that will get you even more intrigued in the prison and all of its story's.
Alcatraz stories!
If i haven't already persuaded you enough to take a trip out to the rock, then I will tell you some interesting stories that can make you realise how interesting thr place and history actually is, and persuade you even more!
When I took a trip out to Alcatraz, there was actually an ex prisoner there who had wrote a book on his experience and everything he had been through, and he was there to sign copies of his book and also talk to visitors about his time in the prison. This made the experience unforgettable and I am so lucky to have had this opportunity, however I have heard it happens often so if your lucky you might see an ex prisoner wandering about!
On June 12, 1962, the routine early morning bed check turned out to be anything but. Three convicts were not in their cells: John Anglin, his brother Clarence, and Frank Morris. In their beds were cleverly built dummy heads made of plaster, flesh-tone paint, and real human hair that apparently fooled the night guards. The prison went into lock down, and an intensive search began. To this day, the prisoners are still not found.
If you would like to take a trip to Alcatraz, click here!
For more articles like this, click here!