TRNSMT is one of Scotland's biggest festivals and it has just came and left for another year and I am here to tell you all about it!
It was an amazing weekend, watching my favourites perform like Niall horn, Sam Fender, and Becky Hill, and getting to jump about dancing with my best friends at the boogie bar! 16+ got to enjoy this amazing weekend for £210 for a 3 day ticket, and you can also buy separate day tickets or weekend tickets. No matter what price, what ticket you buy, it is so so so worth the money!
Let us start off by talking about the Friday!
Friday TRNSMT!
Personally, the Friday at TRNSMT was the worst day that I went personally, but by no means am I saying I didn't love every second of it! We started the day off partying about in the boogie bar to Dan South. We all had our bags searched coming in and a pat down so make sure you have nothing you aren't allowed, as you will get caught!
Then, after a bit of boogying, we bought some nachos that I shared with a friend for £5.50, and they were delish! We then, moved into pen 1 to get ready and watch everyone's favourite ex boy band member, Niall Horn. He started off his set with his recent song slow hands and then took us back a few years and sang 'this town' and everyone enjoyed a bit of one direction!
We then quickly, after Niall Horn ended we moved over to the king tuts stage and got barrier for Dean Lewis, and it was such a surreal experience. He was so interactive with the crowd and brought a few tears to everyone's eyes! He sang loved songs like 'how do I say goodbye', 'be alright' and 'half a man'. He even done a heart touching cover of Coldplay's 'yellow'
Then, we went and got a few bottles of water (stewards hands out cups in large crowds or you can go to a bottle refill station) and we went back to the boogie bar. We then ended up leaving just after it shut as none of us were a big fan of Pulp, so we went home and got a good night sleep before the next day!
Saturday TRNSMT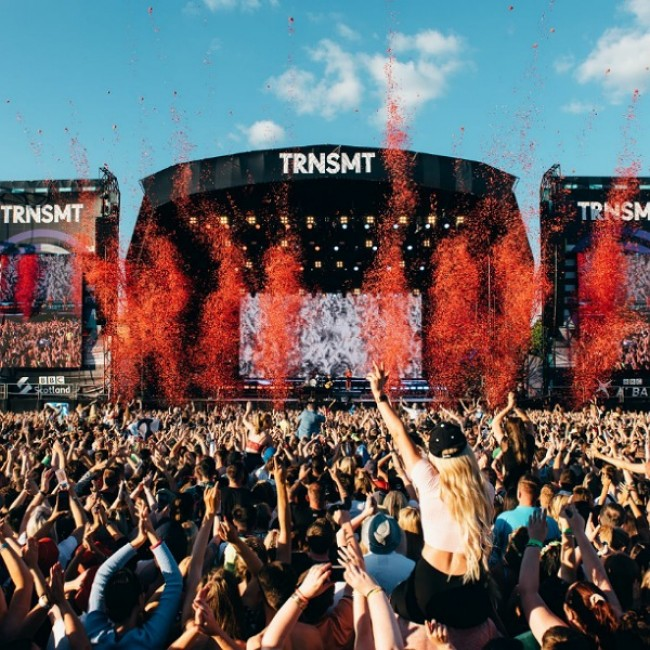 On the Saturday, we again started in the boogie bar until it was time to gather in the crowd for Aitch, and that was such an amazing experience that made my trnsmt a 10/10! He was such a good performer that brought everyone together to scream his songs, especially when he sang oasis!
We then got to watch my all time favourite performer, Sam Fender! He brought me to tears with his powerful heart warming songs, trust me he was such an amazing performer, singing songs like 'Saturday' 'Spice' and his most knowns '17 going under' 'hypersonic missiles'
We spent the rest of the day on Saturday in the boogie bar, and it was amazing! Everyone loved having a little dance about, together. If you are lucky enough to have strong friends, ask to go on one of their shoulders for a bit just to look around for a bit!
Sunday TRNSMT
The Sunday was the best day overall, it was such an amazing experience, everyone was so happy, good acts on, boogie bar was busy and the weather was beautiful!
We got in a little later than most days as it was the Sunday service with the trains, and then we just went straight to Jamie Webster when we got in, he was an amazing artist live and we all really enjoyed him, but he was followed up by everyone's favourite performer the full weekend, Becky Hill.
She had such jumpy songs and really knew how to get a crowd going. She knew how to have a party with mosh pits, chants and everything else! She was so so good, and I don't think I will experience a better performer.
TRNSMT tips!
For (2024)
First tip is make sure you have a way in to trnsmt and the way home, as it means you will not be stressed trying to plan the busy trains or something else!
Make sure you drink plenty of water, even if it isn't very warm you will still be on your feet most of the day and in busy crowds so keep hydrated with plenty water.
Make sure you carry an ID on you at all times as they do ID check several times on your way in the door and they can deny access at any times!
For more articles like this, click here!
For more on TRNSMT click here!