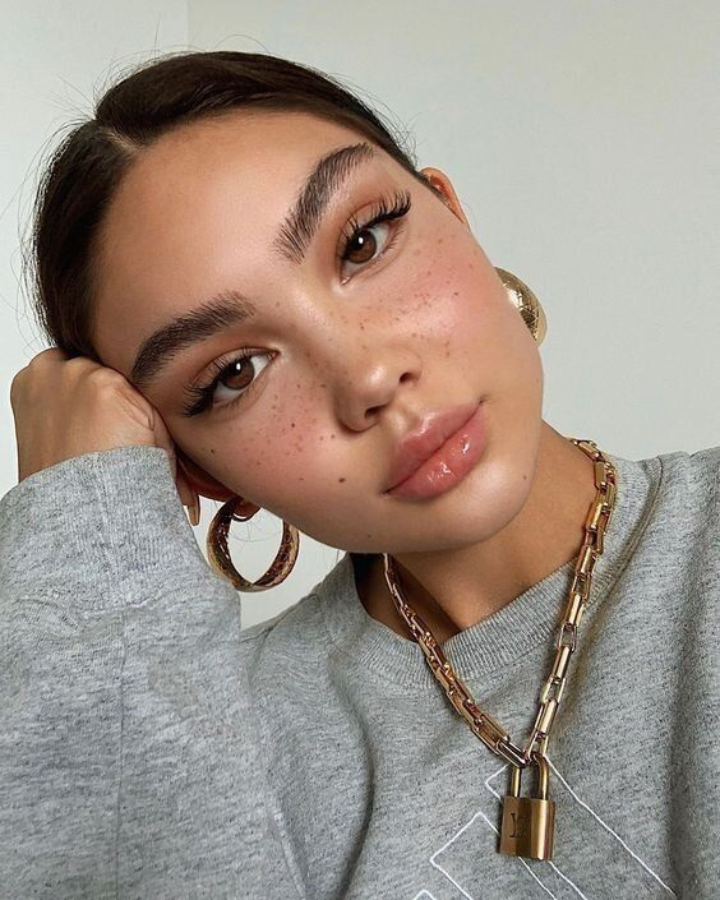 Have you seen that trending, TikTok aesthetic? Slick hair, glowy makeup, gold jewellery, and everyone has now named it the 'clean girl look'. If you have not seen it by now, have you been living under a rock?
Today, I will teach you my five tips for getting that clean girl makeup look, to look glowy and join in the trends! These looks are perfect for warm days as it is not filled with cakey, baked makeup, perfect for work or long days as it does not go patchy and even perfect for getting all glam and going out as it looks stunning!
If you want to learn some tips and tricks to getting that clean girl, slick hair look, try out this article here https://www.quiz-griz.com/how-to-get-the-clean-girl-hair-slick-back/
Glowy makeup – tip 1!
The first tip is to find a good moisturiser or primer to help your face look glowy and your bae go shiny and smooth. I recommend a water-based one, as they go on light and fluffy, last the whole day and are the perfect example for a glowy, hydrated look.
These will make your skin look perfectly glowy and ready for the next step of your makeup! I recommend either The Ordinary's primer or The Ordinary's moisturiser!
Glowy makeup – tip 2!
Fluffy brows! Now there are a few ways to create the soft brow look, but soap brows are my favs!
Use a spoolie, hairspray and a bar of soap and spray the soap with the spray. Then, use the spoolie lathered in the soap to try and brush your brows into a nice, even, fluffy shape, wiping away any excess soap.
If you want to create more natural, fluffy, untamed brows, then no matter the shape of the brows, try feathering your eyebrows with a spoolie brush by shaping them upward and applying a clear gel to provide structure and texture.
Carve out the bottom of your brows with concealer to make the shape look neat!
Glowy makeup – tip 3!
Next, I recommend using a dewy setting spray instead of a matt one! Dewy spray makes your makeup last ages and looks so dewy, dreamy and good!
I use the Superdrug Studio London U- DEW- U setting spray! I first bought this product a few months ago when I decided I wanted to try some new products and switch up my makeup routine, and I love it! I have used it every time since I did my makeup, which always makes it last so long and looks perfect all day!
It honestly gives you the 'clean girl' glowy look, and if this is the look you're trying to achieve, this should definitely be one of your first purchases!
Glowy makeup – tip 4!
Next, I recommend using a cream blush! They make your base so natural and shiny, helping to achieve that no-makeup makeup look!
I use the Revolution Super dewy Liquid Blush Blush Me Up! I love love love this product more than any blush I have used before!
Then I set it with a powder blush, and my cheeks look pink and all blush! It is a fantastic product if you ask me, it is £4, which again is so affordable and makes everything look super good!
Glowy makeup – tip 5!
The fifth and final tip is freckled! This tip is unnecessary if you are lucky enough to have natural freckles, but many people draw on freckles to achieve the clean girl look!
Just get an eyebrow pencil, one close to the colour of freckles on your skin anywhere, and dab small dots onto your nose and cheek! Then pat them down and make them more natural! And voila! You're done!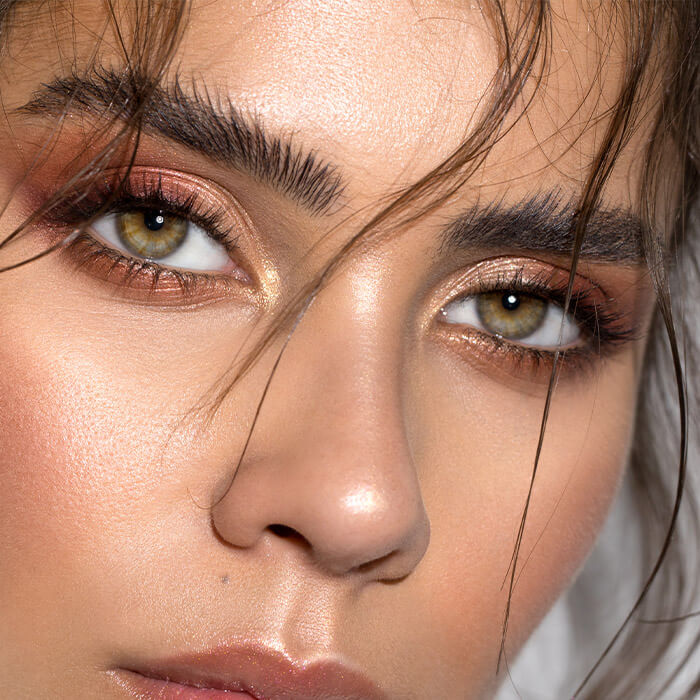 For more tips, click here!