Have you seen the viral tiktok 'clean girl' aesthetic? It's even at the point where it is peoples' personality- Pilates, iced coffee and Caesar salads. But, to achieve this goal, there is a commonly asked question- how do I reach the 'clean girl slick back hair look'? Concealer and mascara, shiny skin and slick back hair?
I do this hairstyle regularly, whether for school or work, to disguise greasy hair if I'm getting dressy, and on many more occasions! Half up, half down, a ponytail, a bun, slicking your hair back works a charm in many different ways, and I promise, after hearing these three easy tips, you will get addicted and never look back!
Clean girl slick back hair – tip one
Bonding oils! Trust me, bonding oil will be by your side through it all! It does not need an expensive brand like olaplex; any hair oil will work! Try to find one that makes your hair healthy, I like to use the OGX argon oil of morocco, and it works a charm! To try out this oil, click this link here! I do recommend it!
Running this through the roots off your hair, getting a brush or a comb, separate your parting and then slick it back; for more in-depth details, read tip 3! Once it is lubricated, you can add more oil if needed! Your hair will look super healthy and shiny if you use oil. Sometimes I mix a few products to create my look, which you can read more about in tip 2!
A little secret I will add is a hair mask! I have never tried this one, but I have heard many people use a hair mask through their roots to slick it back! Also, if you are pleating your slick back hair or maybe even a bun, put it through your full hair! This is a tip to get healthy hair and also have smooth! I have never tried this, but next time it is hair wash day, I will be!
I often slick my hair back on hair wash day to hide the grease!
Clean girl slick back hair – tip 2
This tip is more for if you're going out, maybe clubbing, and need your hair to stay in place! Moose and hair spray!
I know this sounds strange, putting moose in dry hair, but trust me, it ensures your hair does not move for as long as you want! Do this like the oil, putting it through the roots and then slicking it back with a comb or brush. Once slicked back, put more in if needed, but remember that when using moose goes a long way!
Sometimes when I use moose, I put it through the roots, slick it back and then go in with the argon oil! It looks shiny and stays in place for the whole day!
Clean girl slick back hair – tip 3
The third and final tip to achieve that clean girl, slick hair aesthetic is how you do it! Run your product through your roots, then divide your parting in half. Then, slick it up from the bottom, ensuring all the bases are slick with no bumps! Get a comb or a brush small enough to work with it.
Then tie it up, wrapping it in a bun, a ponytail, a ponytail and then pleat, or any other hairstyle your heart desires! Then that is you! It is such an effortless but beautiful hairstyle, which you will never turn back from now!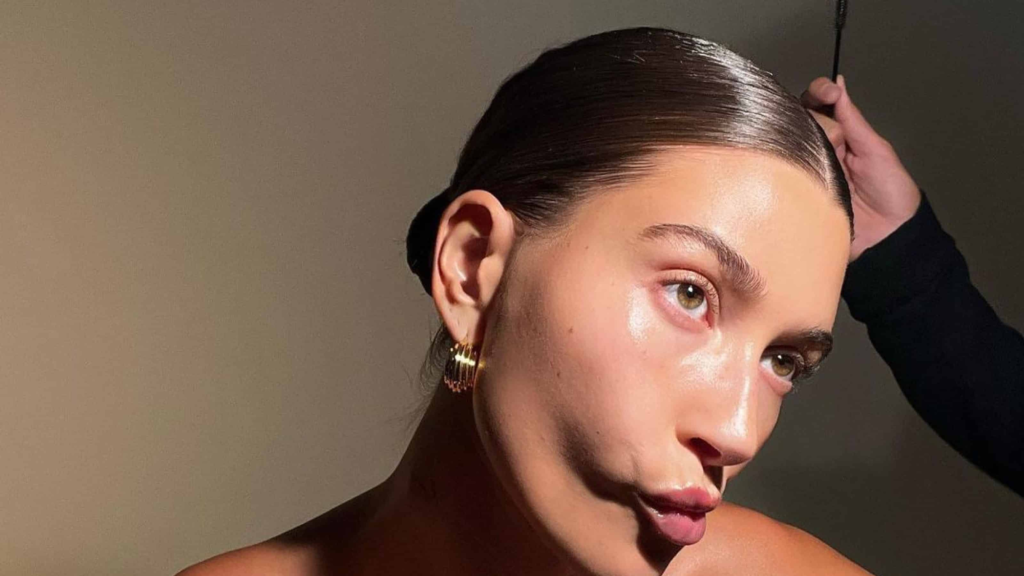 For more tips, articles and reviews, click on this link here!