DigitalOcean Review
This is another cloud computing service similar to our Vultr web hosting review we did earlier this year, the website you are reading is hosted on cloud-based technology, if you care about your websites and want to dump shared hosting read on.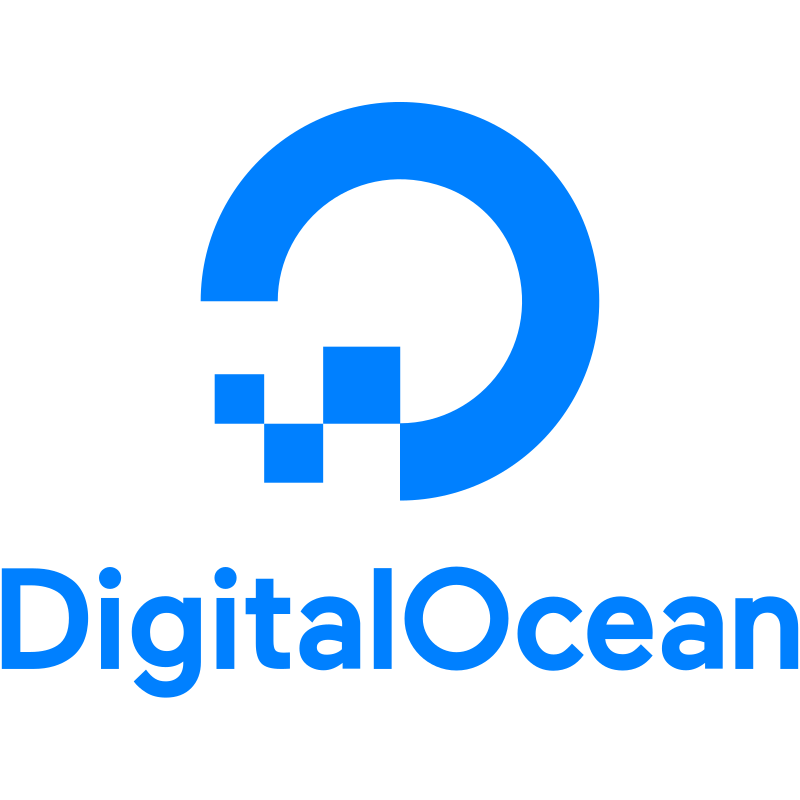 Don't be scared or put off by the words "cloud computing" these are good words and you will see why, the standard way most people host their websites is by using companies such as Hostgator which is called shared hosting but this is not so good.

The reason it isn't good is mainly 2 fairly simple reasons they are:
1 – You have to share your server space with anywhere upto 100 other websites slowing down resources to your own sites.
2 – You have little to no control over the smallest things like file upload size or a PHP extension you need installed to run a certain script? they may or may not install it for you.
Then you have the added worry if your website is taking up too many resources because you installed a script or you are just getting lots of traffic, which usually happens, in this case, are they suspend your account, sometimes they don't even give you the website files and database back.
The user interface on the digitalocean website is one of the best I have ever seen, it is not cluttered like some of the ones I have tried in the past, you can pay a little extra to have backups saved of your websites which you can easily export and import.
I seriously recommend you pay for the backup, many a time I have needed this option but never had the foresight to enable it! don't be that guy or gal lol if I remember right it is only $2 extra per month, so for the price of a chocolate bar you have the security in knowing your sites are completely safe.
The speed at which your websites load on their droplets is staggering, this means you don't need to use any cache type plugins on your websites (if you use WordPress of course!) which you should be for simplicity factor alone, there is a plugin and a theme for every occasion.
I should note it will help if you can master basic Linux commands, you are better using software called PuTTY to remotely log in to your server, from here you can do security updates or change permissions to certain folders or directories, all of which is easily taught with a quick Google search that is how I learned.
Most of your configuration will be done using a control panel I recommend VestaCP it makes adding new websites, adding SSL via let's encrypt so easy, just a few clicks and the job is done, you can also set up email accounts and add new databases it is a must-have script and it is completely free.
You are bound to get stuck from time to time but don't be scared to reach out to support, they will do their best to help if it isn't too technical, they leave the running and maintenance of the server to you and can't directly intervene on technical issues, this is why it's important to get some Linux commands learned.
There are so many positive points to using digitalocean over some of its competitors, the price is a pretty big draw I'm not going to lie, in comparison to shared hosting you are pretty much paying double as opposed to having your droplet with digitalocean.

DigitalOcean Hosting Review
I have been hosting my websites with digitalocean for over 4 years as of the time of writing this digitalocean hosting review I have been extremely happy with them even their support is great and you can also get help from your fellow users on the support forums, someone will always respond.
Vultr calls them instances but digitalocean call their servers Droplets, you will start similar to Vultr in the respect you pick a location you want to host your server on, there is no shortage of countries I usually pick Europe or as close to your real location as you can is best practice.
You have the choice of what to install, centos or ubuntu, in all my configurations I always use ubuntu, there is just far more support, in my opinion, there are more options and features and all your website software like Linux + Apache + MySQL + PHP/Perl/Python nicknames lamp can be slipstreamed in on installation.
With nearly 600,000 customers worldwide you can easily see how they are one of the best in the field, with a staggering 99.9% uptime (which means your websites don't mysteriously go offline for hours) like with some companies I will not name.
DigitalOcean Free Credit
Do you like the sound of getting some digitalocean free credit to test the system out and see if it is right for you? Click on the official website digitalocean.com you will get $100 to test things out which must be used over 60 days.
You can host as many websites on your droplets as you want, there is a limit to 25 droplets, but each droplet can host hundreds of sites (I don't recommend that many though!) remember the resources aren't unlimited.
Conclusion
Well the title might be misleading, digitalocean are not hidden they are a well-established company that has been trading since 2011 one of the earliest cloud computing services in the world. But they are gems.
I am a total advocate for using cloud services over dedicated servers, VPS or shared hosting the control you get over everything is worth it alone, you will not get anything with as much simplicity as selecting your country, what OS (the operating system you want) and launching.
There are no amount of words that can describe the benefits your websites and you will feel when switching over to cloud, do not even think just do it, also take advantage of the $100 free credit offer below and save yourself some money at the same time.