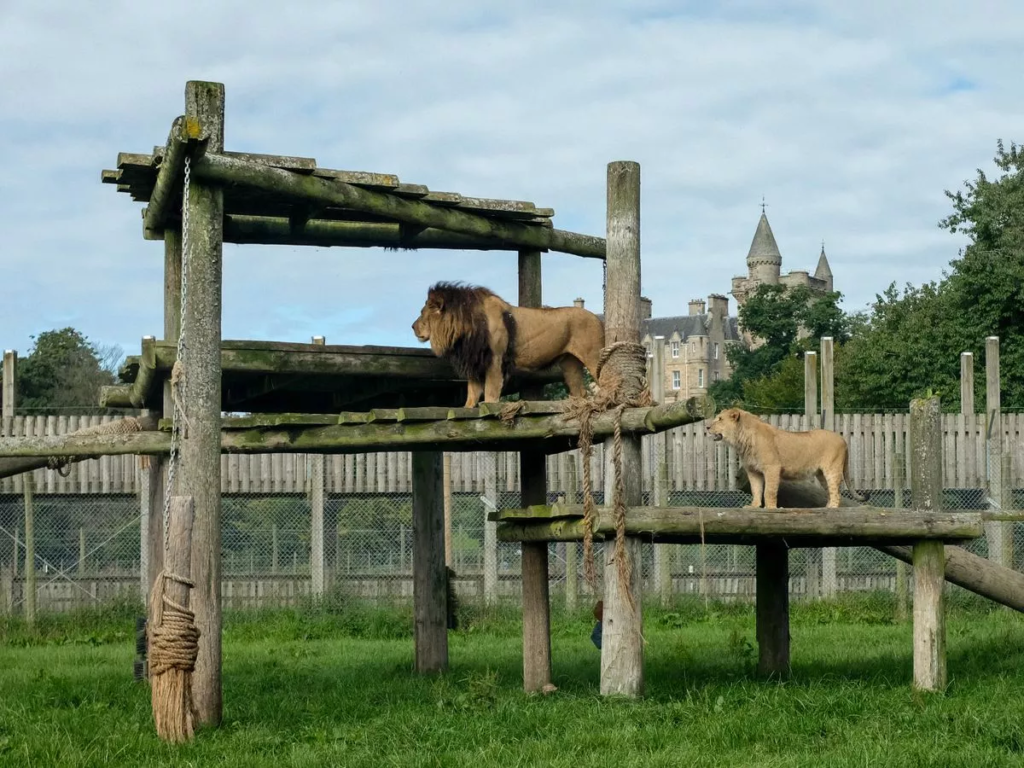 Blair Drummond is an amazing safari park, which is one of my fav days out, especially for warm summery days! There is many fun attractions at this amazing safari park like a drive through part, where you look at all the animals as you drive through, rides, more walking attractions where you can even go to a petting zoo and sea lion shows, like I have said, there is so much to see and do!
If you are looking for a fun day out with your kids, your family or even you and your friends are wanting something to do, then if you keep reading I am going to tell you all the fun things that you can do if you chose to go to the safari park, and everything else you need to know!
Blair Drummond attractions- drive through!
Now, I would recommend this being either the first attraction you visit, or the last, because if it is the first, then you can park your car straight after and then spend the day visiting the walking attractions, or if you do it at the end, the drive through exit of Blair Drummond is right there, so you can leave straight after you have done the drive in! Completely up to you!
On the safari drive through, you'll see rhinos, antelope, camels and our magnificent lion pride. And don't forget all those cheeky monkeys in the macaque section too, all from the comfort of your own car! But be aware that the monkeys may also like the look of your car and climb all over it!
You may also have to stop the car as a lion or a rhino may be crossing the road, right in front of you, and trust me, they can take a while to get there!
The drive through reserves takes roughly half an hour, depending on how long you take to look at each animal, so it is up to you!
Blair Drummond- walk through attractions!
There is so many more attractions at Blair Drummond even though people make it out as if the drive through is the biggest, it is not! To start off with, there is chimp island. You used to be able to get boat rides to chimp island, where you got to view all of the chimps from a far, but, they recently stopped these boat trips. But do not worry, if you want to view chimp island you can still follow the sign post paths to go and walk to chimp island, it may not be a boat trip but it is still super fun!
Then, you can cross the road and travel to the viewing platforms to stand on the platform and view the lions, zebras, and my personal favourite, the giraffes!
You can also walk around the park to view other animals like elephants, meerkats and so many other cool animals! These are all super fun. You will also come across a dinosaur land with big robotic dinosaurs that kids will love, as they are motion censored so the kids will get super excited at these!
Blair Drummond- shows!
When you are visiting the safari park, you can look at a sign next to all of the animal enclosures which tells you information for 'animal talks' where the zoo keeper does talks telling you all about the animals and you can ask questions.
You can also go and watch other cool shows like sea lion shows where they show off all of their skills that they have learned, and bird of prey shows where they fly about and the zoo keeper tells you all about them!
To book tickets to Bair Drummond, click this link here!
For more articles like this one, click here!