Vultr WordPress Hosting – 2 Perfect Combinations
Vultr WordPress Hosting
I have written an article before on how much I think Vultr is by far the best cloud hosting solution for your websites, not just WordPress but all your sites should be hosted with them in my opinion. There are so many reasons to use vultr web hosting as opposed to any other company.
One of the main reasons is the price, for $5 you can get started with hosting your sites in a few minutes, the dashboard they have created is so easy to use and beginner-friendly, I'll go over the steps you need to do to set up your vultr WordPress hosting and you will see how easy it is.

Don't be worried about all the options shown in the image, you only need to use the Instances part once when you deploy your server, the DNS tab is where we need to add your website to, after your server has been deployed, you will then be given an IP address.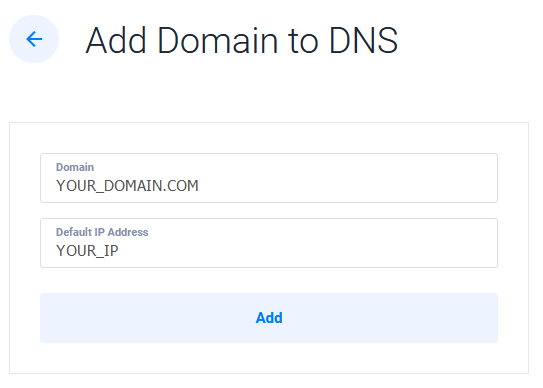 Once your instance has been deployed (another word for installed) on the Instances tab you will be able to see and copy your IP address, you would paste this into the Default IP Address field, then under the Domain field, you would then put in your domain name only no protocol just site.com.
When you deploy your Instance you will see a lot of options on that screen, again you will only need to select a few of them, the beauty of vultr WordPress hosting is the speed at which you can set things up, with shared hosting it is also quite easy but your performance will be greatly affected.

Under the Marketplace Apps just select WordPress and it will automatically be installed for you when they set up your instance, another reason to love these guys. when everything is finished all you need to do is login and begin setting up your blog.
You also need to set vultr as your custom DNS servers in your domain registrar account, I cannot show you how to do this as each registrar website is different, I have used most of them, if you are having problems doing this contact me or leave a comment and I'll be able to help.
I have convinced a lot of people over the last few years to change over from shared web hosting to vultr, I cannot stress how much of a difference this will make to your site speed, Google is putting more emphasis on site speed after the last few updates it's now classed as a ranking factor.
Using WordPress as your main website instead of any other CMS will make things so much easier for you too, there is a plugin for everything these days and the speed at which you can have your site up and running will blow you away, you don't need to be an expert to set a website up these days (you never really did, to be honest).
A good rule of thumb when using WordPress on vultr or any hosting server for that matter is to regularly check your sites page speed as we mentioned before this is a big deal to Google if their crawlers detect slow loading web pages they will not rank you as high on the SERPs.
Another advantage to using vultr WordPress hosting is you can change the settings and extensions in your PHP configuration, with shared hosting, they limit the size of files you are allowed to upload (as an example), you can bypass this limitation easy on your configuration.
The reason most shared hosting companies do this is because they say it is a security risk, or put simply hackers can then upload viruses or control your website backend to do malicious acts to your site, although this is true it doesn't help you when you need to upload a large database file and they are reluctant to work with you.
Vultr and WordPress are a winning combination, not only in my view but hundreds of thousands of others too, in under 1 minute you can have your website up and running safely in the knowledge that you won't get penalised for having lots of traffic, shared companies often switch your site off if it gets too labour intense, what kind of business model is that?
You will often get a courtesy email (which I'm assuming you have more than likely already seen) telling you that your site is using too many resources for this reason alone it's worth it to get away from shared hosting and if it happens again you are gone for good.
I learned recently a lot of the big shared companies are being bought over by the same parent company (who I will not name yet) over 50 when I last counted, this is like Wallmart owning all the grocery stores in your area, all roads would lead back to Wallmart in the end regardless of where you shopped.
You can also choose from a vast number of locations when you set your WordPress website up, America, Europe or Asia all the major countries are there, currently, I'm using the Netherlands home of a lot of famous hosting companies.
The country you select is not too important, it is good practice to select the country closest to your physical location if you can, this is helpful when you access your server using an SSH client to update and tinker with your server configuration.
One other thing to mention is you should install vesta cp on your instance, it is a highly versatile and more importantly free script that makes controlling your server environment a breeze, you can add new domains, set up email accounts and initiate SSL certificates with a few clicks.
If you care about your website and you intend to be in it for the long haul I recommend you use vultr, from the simplicity to the price it is one of the biggest cloud computing companies in the business, you will see what all the fuss is about, I will never go back to shared hosting that is guaranteed and hopefully, you won't either.