Top 5 Gorgeous Beach Vacations For A Relaxing Holiday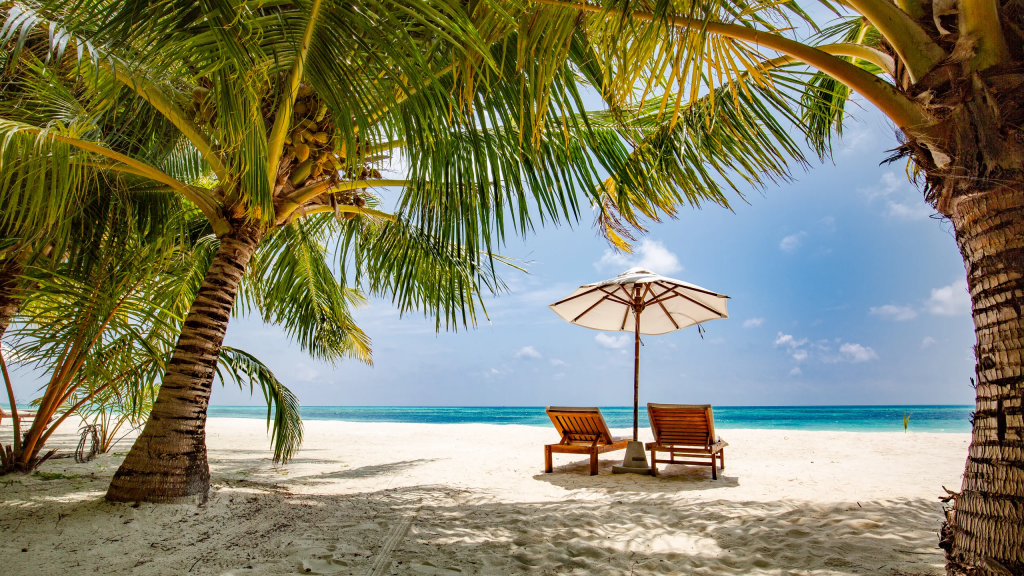 Are you looking for a gorgeous, holiday where you can lie at the side of the ocean, smelling the sea air? Maybe you want to lie on the warm, golden sand, or take a paddle in the fresh blue, ocean salt water. Or maybe you want to jump in a hotel pool and tan on their relaxing sunbeds.
Well, I will tell you the top 5 beach holidays, for maybe a trip with your friends, a nice romantic trip away or a holiday for the whole family!
Bahamas
The Bahamas is a gorgeous, exotic trip away with loads to see and do. Maybe you want to stay in one of their stunning beach huts that lie on the water, you could take some stunning Insta pictures in your new bikini and swimwear!
If you're looking for a fabulous place to stay-
Carla's Cottage
Exuma Vacation cottages
Rosies Place Grand Cay
Staniel Cay Cottages
Minns Cottages
If you are looking for amazing and fun things to make memories doing in the Bahamas, let me talk you through it an amazing trip.
You and a friend arrive at your stunning beach hut around lunchtime, for a three-day trip. You unpack and stick on some cute fits (click here for the most gorgeous swimwear) You are starting to feel a bit hungry so head out for lunch, maybe some seafood or a nice salad at Sandy's Café. You take a stroll down the beach but get back to your hut to relax for the rest of the day, facing the gorgeous ocean on your relaxing sun lounger.
That night, you get glammed up and ready for a night full of fun at one of Bahama's famous beach clubs, you do your hair, maybe a bit of makeup then take some amazing Instagram pictures, and then head out to party!
The next day after breakfast, yous head down to the beach and spend the day relaxing there! You feed the water pigs and make so many fun memories of snorkelling and spending the day splashing around in the sea and then end up having a lovely dinner at Social House Sushi & Grill and then again, head off to party at another fun beach club!
Day three is your last but maybe one of the best days! Get your swim costumes on because you are heading out for a day full of fun at Aquaventure, Bahama's great water amusement park! You spend the day sliding down the slides and floating around the lazy river! You have your final meal at Katsuya Baha Mar, for some Japanese foods.
Crete, Greece
The next relaxing trip away is to Crete, Greece. In Crete, there are so many fun things to do and see. There are stunning views, delicious foods and fun things to do!
You start by finding a great hotel near the beach to stay in, maybe Sol by Melia Marina or the Star beach hotel! There are so many fun things to do, like try the Happy train, take a trip to Aqua plus a water park, and taste some of the delicious Greek foods, like gyros and feta cheese salads!
If you have time, take a trip up to the old town for a look in the shops, or a meal out in one of the cute little cafes, maybe you even just take a picture of the gorgeous views across the ocean. A walk down the oceanfront and have a nice meal in Mythos or buy some bracelets to take home to your friends and family.
You spend a day at Aqua plus waterpark, sliding down the tallest slides in Greece, and you have a day full of fun, or you spend a day at the Crete bungee jump, feeling the thrill!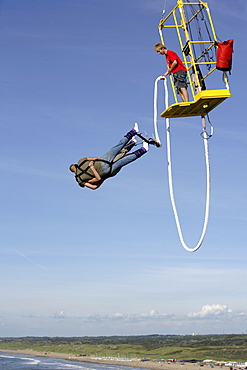 Tenerife!
The next holiday I am going to talk to you about is the reef! Fun at the sea, one of the most famous water parks and stunning hotels!
There are so many stunning hotels in Tenerife including;
Hard Rock Hotel Tenerife
Jardines de Nivaria
Best Tenerife Hotel
Hotel Puerto Palace
In Tenerife there is so much to see and do, you could visit one of the most well-known water parks, Siam Park, to ride the Tower of Power is the ultimate water slide, unlike anything you've ever seen before! Or maybe you can get on a booze Cruise to spend a day partying in the ocean! Or catch just a normal boat to go dolphin spotting in the ocean!
If you're looking for some delicious meals, you should try;
RICOS
bodega el punto
Sal Fina
SMILE Italian Restaurant & Cafe
Meson Asador Casa Rodrigo
Or maybe you could spend the night at one of their great beach clubs! Or even just relax, lying at the pool on an inflatable doughnut reading a book, all of these activities sound amazing!
Cancun
The next great holiday away I will talk to you about is Cancun, Mexico! It is such a stunning place, with great weather and so much to do!
Let me talk you through your trip, so you can hear how amazing it is! You and a friend go away for 3 days full of fun, you get to your hotel, maybe Casa Maya, The Westin Resort & Spa, Moon Palace, Barceló resort and many more.
You spend your first day heading down to the water, and trying out some of the water sports! Maybe you have a shot on the banana boat, or maybe a shot on the jet skis. You see some exotic fish and sea animals when you are out there but don't worry, anything too scary! When your trip is over, you lie on the golden brown sands for a while, just enjoying the sun and sea.
That night you have dinner at one of Cancun's delicious restaurants 'Fred's' which has some of the best sea foods in Mexico, and then have a stroll along the beach, maybe take some pictures, and head back to bed!
The next day you both get up and ready for the day ahead! You go for a dip in the pool, and maybe a bit of lunch! Then, you head down and get ready because you are about to swim with the dolphins! In Cancun, you can book in, and get in with the dolphins! Don't worry because you aren't yourself, but you can do tricks and play around with the dolphins in the water! It is a great experience and core memory that I 100% recommend!
You grab a bit of dinner and then head out to try out some of the best bars, shops and beach clubs that Cancun has to offer!
On day three, you just relax a bit, maybe lie at the pool, jump in a couple of times and if you have it, you take advantage of the all-inclusive! Maybe take a trip to the spa or spend the day checking out your hotel's activities like water polo and aerobics! You had a great last day, but now it's time to head home, however you will be visiting again!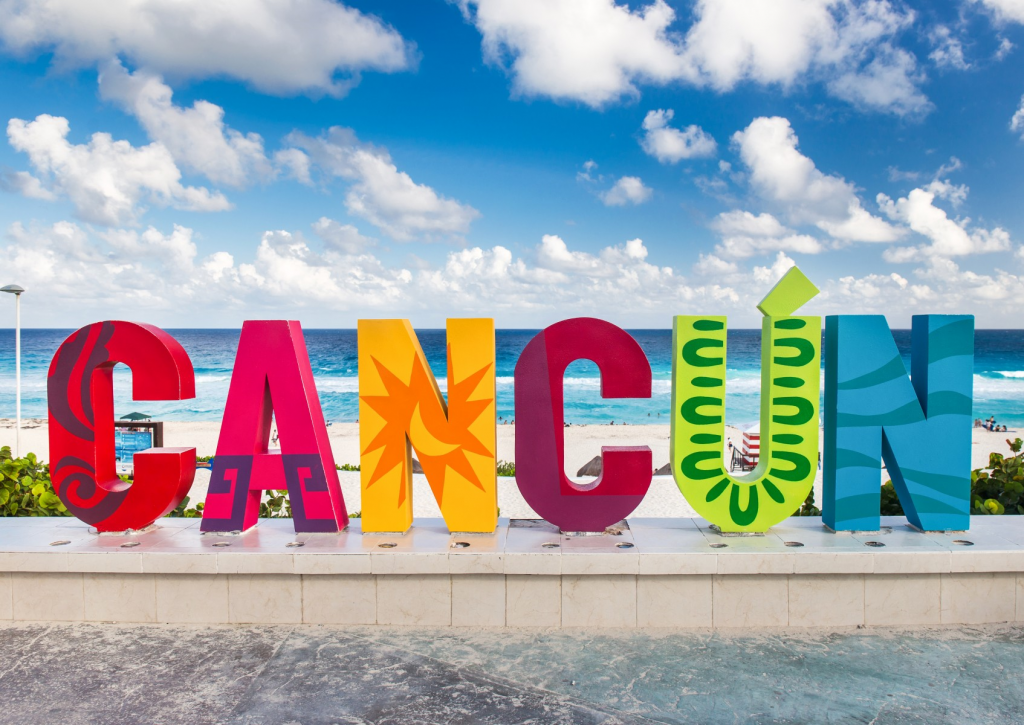 Lanzarote
Lanzarote is a stunning Canary Island, not far away from Tenerife, but it is still unique and brilliant!
There are many great things to see and do, for example, you can ride on camels or take a trip up some of Lanzarote's famous volcanos! This is a great experience, you can even ride a camel up some of the volcanos!
It is not just camels and volcanos though, in Lanzarote, there are lots of great water parks and beaches you can visit, and have a paddle with the fish! Maybe have a meal at some of the greatest restaurants, like La Cocina de Colacho, Restaurante Lilium, Montmartre or Casa Cabana!
Maybe you would just like to lie at a pool, or float in the sea for a relaxing, therapeutic holiday!