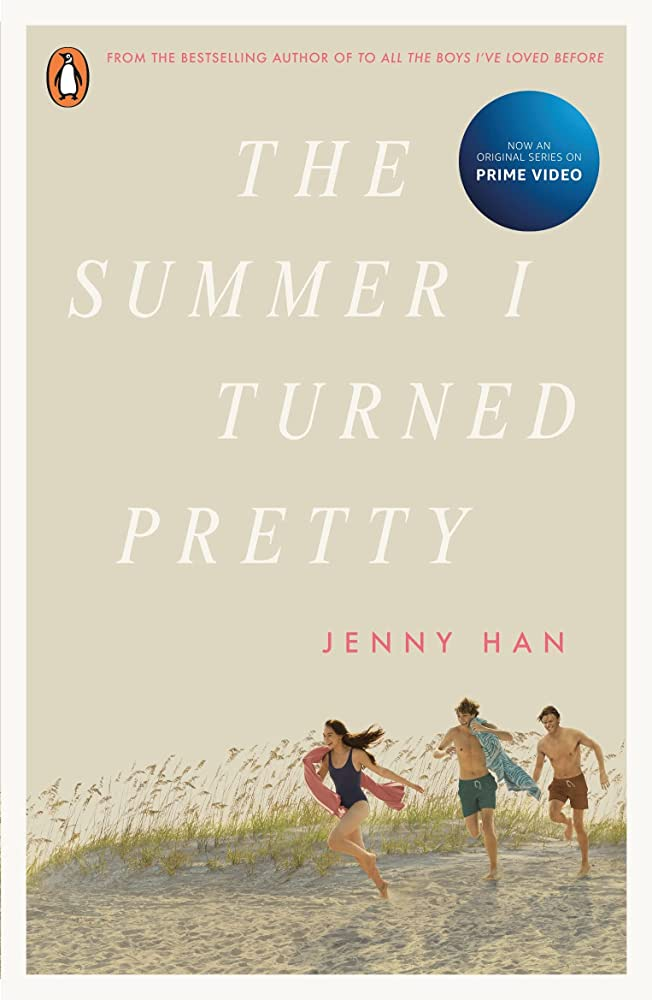 The summer I turned pretty. An amazing show that took to fame really quickly after airing, not to mention it is already popular after the amazing book came out! The show is based off of the book, about a young girl that goes away every summer to cousins beach. Belly Conklin, who is about to turn 16 is about to spend the 'perfect summer' with her family friends, the Fishers, but little does she know what is in store for her.
In this article I will tell you about the truth about my opinions on this show, all about the cast and reviews, so if your considering watching it, keep reading to find out if you should!
The summer I turned pretty plot!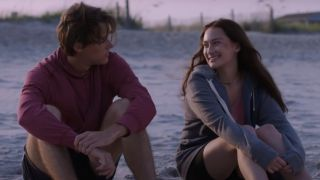 *Small spoilers ahead*
The show is based around a young girl Belly Conklin, who is about to turn 16 years old. She is about to head off to Cousins beach, where she has spent every summer with her family and her family friends, the Fishers. She has changed a lot since she last saw the Fishers, and she has a feeling that this year is going to be a lot different to all the rest.
Belly has had a crush on the oldest of the two Fisher brother, Conrad or sometimes called Connie Fisher, for what feels like forever, but there is a few twists when he isn't the person she was expecting to go and see, and maybe there are a few other people that Belly starts to land her eye on.
Episode 1
The show starts and it is the first proper day of summer. The family has starts to head down to the Beach for another year, cousins beach, that Belly and her brother Stevens mother has been taking them to since they were born. However, Belly has a weird feeling that this year is going to be a little different, and if the first night is anything to go by, she is not wrong.
Episode 2
Jeramiah and Conrad's mum, Suzanna, asks Belly to be debutante, and it is now Belly's first day there! It is a day spent of shopping, tea party's and all things that make Belly start to reconsider her decision for checking yes on the invite, that is until Cam shows up of course and changes Belly's thoughts on everything… that is except her opinion on Conrad.
Episode 3
Belly turns 16 and her day is full of surprises like birthday pancakes, great presents and her best friend Taylor showing up to celebrate with her, until Belly discovers a secret she has been keeping. However, she's not the only one that has been keeping secrets as Laurel and Susannah's secret has suddenly been unveiled.
Episode 4
The fourth episode is here and so is the fourth of July. Both families fathers have came to Cousins for the annual 4th beach house party, but as Conrad is reunited with his father, tension sparks between the two. The chaos starts as Belly and the brothers make margaritas and Belly's romantic moment is spoiled.
Episode 5
Believing that Conrad might act on his feelings for her, Belly makes a decision. But when Belly and Conrad finally get a chance to talk, things don't go as she expected, and she wonders if she's had her eye on the wrong Fisher brother. Steven is assigned to work the poker room at the country club, and Laurel and Susannah have a night out.
Episode 6
Taylor comes back to town to play in the Cousins Beach charity volleyball tournament, and to help Belly, who's caught between Conrad and Jeremiah. When a yacht party with the debs ends in disaster, Belly's decision between the brothers becomes clear. Steven finds himself in over his head with Shayla's wealthy friends, and Cleveland helps Conrad through an emotional moment.
Episode 7
The deb ball is finally here, but Belly's night is near enough ruined when Jeramiah learns a secret that his mother has kept for a long time, and shatters his heart even more when he hears that his big brother knew the whole time. When Belly is left to stand alone on the dance floor, someone else steps up and takes his turn, making Belly' head spin and heart skip a beat. The season ends on the note of Suzannah's secret being open and out, and she makes her boys a promise at the same time that Conrad makes a confession that Belly has been waiting for.
The summer I turned pretty- reviews!
5 star-90%4 star-7%
3 star-1%
2 star-1%
1 star- 1%
As you can see the show has really good ratings, so why would you not want to watch the summer I turned pretty?
The summer I turned pretty- cast!
Lola Tung- Belly Conklin
Christopher Briney- Conrad Fisher
Gavin Casalegno- Jeramiah Fisher
Sean Kaufman- Steven Conklin
Jackie Chung- Laurel
Rachel Blanchard – Susannah
The summer I turned pretty- book trilogy!
The Summer I Turned Pretty is a trilogy of young adult romance novels written by American author Jenny Han, and published by Simon & Schuster. The series includes The Summer I Turned Pretty (2009), It's Not Summer Without You (2010), and We'll Always Have Summer (2011).[1]
The novels follow Isabel "Belly" Conklin in the summers she spends at Cousins Beach with her mother and older brother, along with her mother's lifelong best friend and her sons. The book series has been a national best seller; its final installment spent more than a month on The New York Times Best Seller list.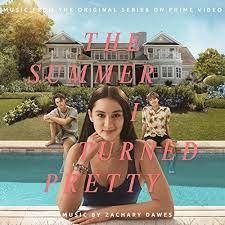 and that is my review on the epic show! I think it was an 8/10 and there is another season coming out very shortly that I cannot, cannot wait for! I do recommend this show as it will make you smile, laugh and at points, it will break your heart but it is so worth it!
For more articles like this, click here!
For more on the summer I turned pretty, click here!