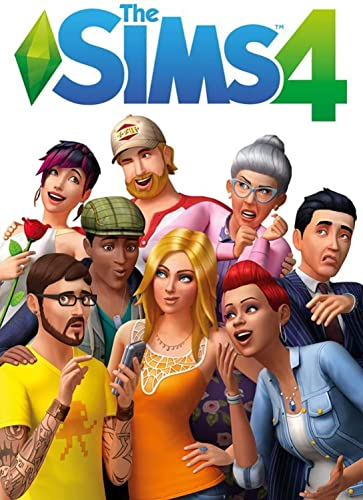 The Sims 4. Have you been bored recently? Or maybe you have been feeling a little down, it is starting to get rainy and cold outside, schools getting a little bit harder and you just can't wait for the weekend, but you want something fun to do that will cheer up your day? Well, let me introduce The sims 4, my all-time favourite game.
What is The Sims 4?
The first question that probably popped into your head there would be, 'what is that?'. Well, let me tell you all about it. This amazing game is a game where you can build character(s) and control their lives. It is a life simulation game that gives you the power to create and control people. It allows you to experience creativity, humour, escapes, and the freedom to play with life in.
Not only can you control your character, but you can also build houses, make friends with other sims (not an online game, so it is not real people, just computer-made characters) and you can even start and grow a family of your own!
You can buy many add-on packs, but I will get to that later and allow your sim to take part in many other fun activities like exercise, dinner, clubs, spas, education, jobs (that you can go along with them and so much more! You can also do hobbies like video gaming, painting, reading, cooking and so much more!
I once read a news article about a lady who lost her job and lost all sense of hope, but when she found the Sims, she found that she could build the life that she dreamed of! She said it helped her through a really tough time and helped her stabilise her life and get back onto her feet!
Or maybe you just love the game because it is really fun, and helps you out on a cold, miserable, Rainey day!
Where to get the Sims 4?
The sims 4 is an online game that can either be bought online or in a gaming store! There are multiple sim expansion packs that you can buy along with them, or you can buy them after the game! There are many great sim packs, and it does make the game a lot better as you can take part in lots of experiences and activities!
The game has twelve expansion packs, twelve "game packs", as well as several "stuff packs" and "kits"
There are sims packs like,
Holiday party pack
teen style stuff
vacation
university
high school
follow your sim to work
toddlers
And so much more, they honestly do add so much more to the game and make it even better! I do recommend buying one or two packs, or as many as you would like!

How to build your character!
To build your character, you can enter create a sim and customise them from there! You can also go online before opening the game, and download "custom content" which is used for personalising your sim, it is difficult to download but just watch a video on how to do it then it becomes so easy it is like learning to ride a bike!
Custom content is outfits, hairstyles, skin features, eyes, makeup, and anything else you can think of! It adds a great touch to the game, making your sims look even more realistic and the game a lot more exciting. You can also download a lot of in-game custom content, like buildings, objects, careers, activities and so much more! I recommend looking into custom content if you are a player or are considering downloading. It is completely free- I am sure there are things that you can purchase, like subscriptions etc- but it is pretty much free and easy to use!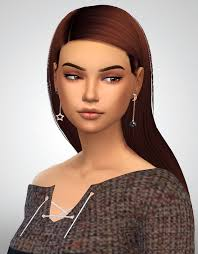 If you want to find cool new reviews on movies, books and games, as also recipes and beauty tips and so much more, just click here!