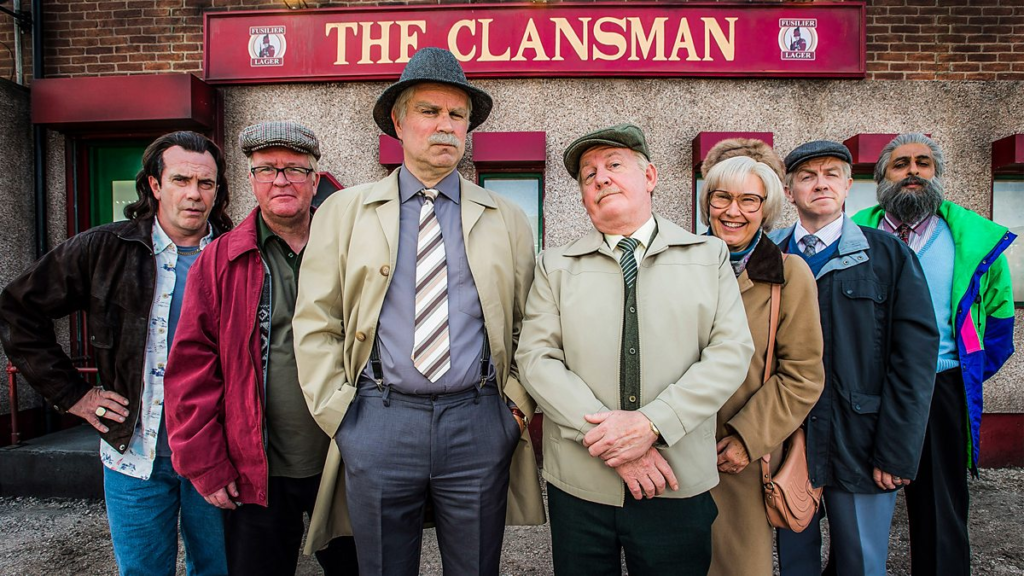 Still Game. The iconic Scottish TV show that everyone has heard of at least once. Maybe you hear your friend say a funny quote, and someone questions, "what's that from?" and the answer is "What! It's still game!".
Or maybe you have just heard people talking around school and work about how good, funny and brilliant this show actually is. Like what is not to like. A story of old, retired men making their way through life everyday, laughing, joking, going to the local pubs and spending time with their friends, all based in the Scottish city of Glasgow.
Still Game Cast!
I know what you are probably thinking, wow, this casting is hilarious! Or maybe you think that you recognise one of the cast members, maybe from another iconic TV show that many of these stars have appeared in, 'chewin the fat'
Here is the list some of the iconic cast members that you see appear throughout the series!
Ford Kiernan as Jack Jarvis Esq.

Greg Hemphill as Victor McDade

Paul Riley as Winston Ingram

Mark Cox as Thomas "Tam" Mullen

Jane McCarry as Isa Drennan

Sanjeev Kohli as Navid Harrid

Gavin Mitchell as Robert "Boabby The Barman"
Fun fact, even though the cast members look like pensioner's, this is all just makeup and special effects to make them look older! Quite often throughout the show, their age adds to their humour, especially in the later seasons when they can joke about the new funeral director and their 'fear of death'.
Two men who play the lead charecters, Ford Kiernan and Greg Hemphill, actually are the two men themselves that made the show, and are the brains behind the show, so they are a lot more than just the two main charecters!
Still Game History!
The characters first appeared in the pair's previous TV sketch show Chewin' the Fat, which aired in Scotland from January 1999 until December 2005. Following its debut on 6 September 2002, 62 episodes of Still Game were aired, including The Christmas and Hogmanay specials, in addition to almost 50 live shows.
*SPOILERS AHEAD*
Still game also done live shows as well, where people could purchase tickets and watch live storylines! I went to the final show and personally, it was such a good experience and definitely worth the money!
Still Game charecters!
Jack- One of the main men, from the iconic duo of 'Jack and Victor'. Him and his short temper will never fail to make you laugh!
Victor- The taller one of our favourite pair, again him and his witty comments will always give you a giggle!
Iza- Everyone's favourite nosy neighbour, maybe she's just a 'talking letterbox' but she is certainly craiglangs biggest gossip and now one bit of the towns news is going to get past her!
Tam- Tam is everyone's favourite cheapskate. He takes any penny, any cheap deal and any freebie he can find, even sometimes steals peoples pints in the local pub!
Boabby- The clansman's one and only, Boabby the bar man. His one lines will never fail to make anyone laugh, but maybe not the towns citizens, as he is usually making the jokes about them!
Winston- One legged Winston. He has been through some many eventful moments in the show, which may not be very funny to him, but they certainly do make the show even better and give us all a laugh!
Navid- Craiglangs shop owner, again his one liners and shop incidents make Still game what it is today, and the show would not be the same without him!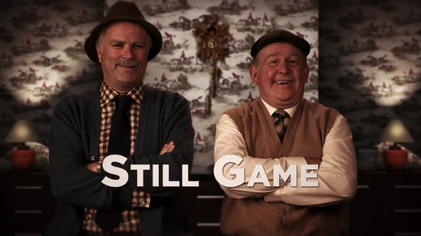 For more like this, click here!
To watch Still Game, click here!