Delicious chicken fajita pasta- a number 1 slow cooker recipe!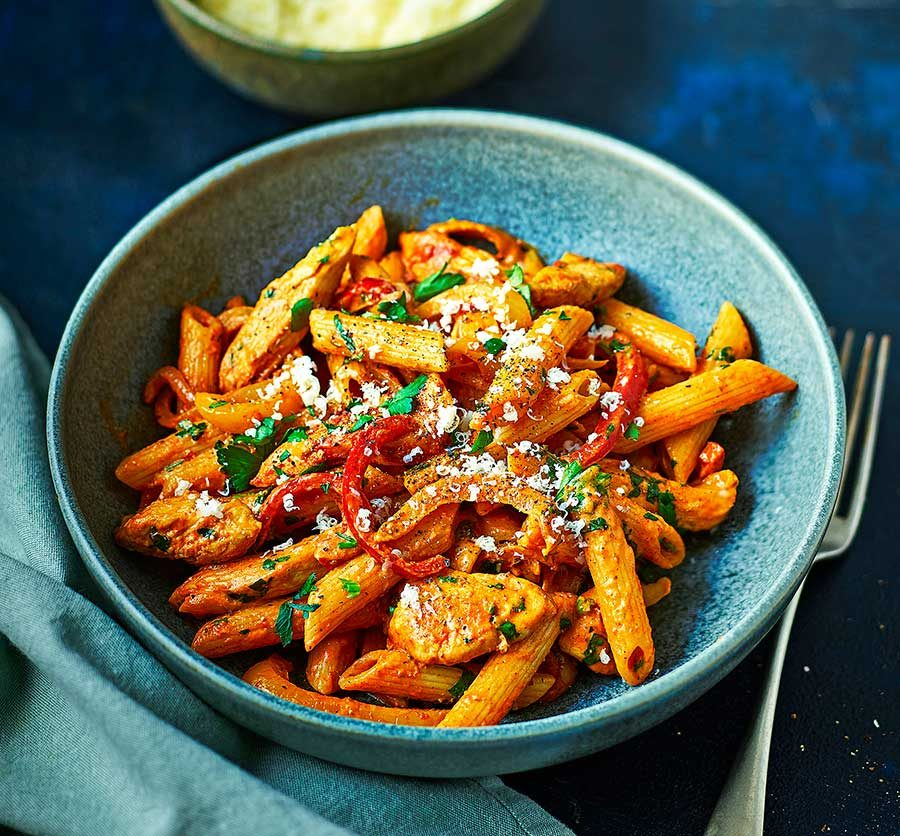 Chicken Fajitas. Pasta. What two things do you like more, so when you hear about 'chicken fajita pasta' I bet your mouth instantly waters! I know mines does anyway! This chicken fajita pasta is one of my favourite slow cooker recipes ever, it tastes so good, is so easy to make and does not require much effort, due to the fact it is made in the slow cooker!
This recipe is only 425 calories and 40 grams of protein per serving, however this is without the cheese. It takes roughly 4 hours, so whack all the ingredients in, come back 4 hours later and you have a delicious dinner almost ready to go. This can be ate warm, cold, or even stored in the freezer for later!
So what are we waiting for? Let's learn how to make some chicken fajita pasta!
Chicken fajita pasta- ingredients!
You do not actually need many ingredients to whip up this delicious dish, but just enough to get that amazing flavour! These quantities are enough for 6 servings, so alter them if you need!
400 grams of pasta
800 grams of chicken breast
1 tin of tomatoes
250 grams of passata
300ml of chicken stock cube and water
3 tsps. light cream
1 onion
1 pepper
1 pack of fajita seasoning
cheddar cheese- this is optional but I do recommend, it may add a few extra calories but it makes it taste even better.
So now that we have all of our ingredients, it is time to make the delicious chicken fajita pasta!
Chicken Fajita Pasta- method!
start off by putting the chicken in the slow cooker and giving it a stir. Pour in your fajita seasoning and chop up your onion. Throw your onion in while your at it, your tin of tomatoes and then your passata. Give it all a nice, good old stir and then cook it in the slow cooker on high for 3 hours.
Then, slice your pepper and any other veg you feel you want to add in, maybe mushrooms, and add it into the slow cooker. Also add in your light cream- if you want to make it creamier and heavier, and let's be real here, tastier, then use double or heavy cream, however using light cream or single cream is a lot healthier and keeps the calories in this recipe low.
Then also add in the chicken stock and your weighed out pasta. Give it all another big mix together, and then either leave it to cook on medium heat for around 50 to 55 minutes, or you can keep an eye on it and cook it until the pasta is all soft.
Grate some cheese or get a bag of ready grated, and sprinkle this over the top until the top is fully covered and then pop it back in the slow cooker for around another 5 more minutes until the cheese has melted onto the top of the pasta dish.
Then your ready to go! Serve up and plate up your pasta, you could put a dollop of sour crème, sprinkle some spare fajita seasoning and then a bit of grated cheese over the top just to make it look a 10 out of 10, and taste an 11!
That is your chicken fajita pasta ready to be eaten! Enjoy!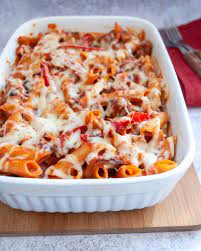 For more articles like this one, just click the link here!
For another pasta recipe, just click this link here!
And that's you done! Enjoy your chicken fajita pasta!