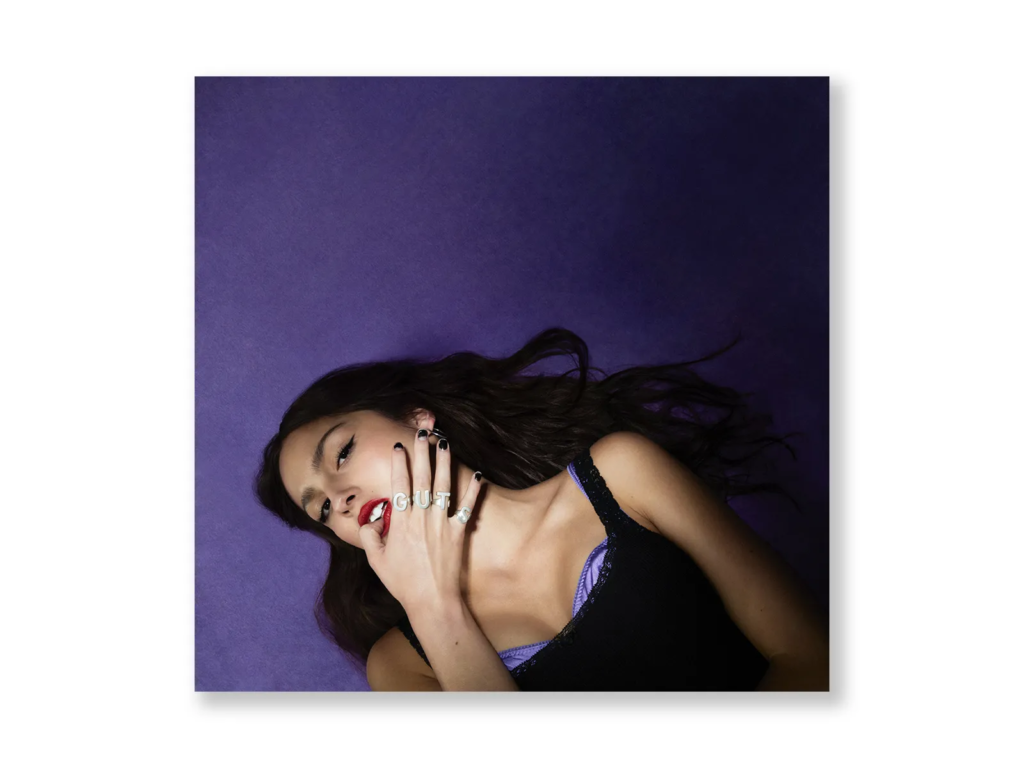 Olivia Isabel Rodrigo, the amazing American singer, song writer, and actress, who first gained recognition for her lead roles on the Disney television programs Bizaardvark and High School Musical: The Musical: The Series.
She has 2 amazing albums that have been realised and straight away took up in flames, the two album, sour and guts, have 23 songs in total and let me tell you all 23 have been absolutely amazing and there is no skips in either albums. Olivia has grew a massive fan base over the last few years which is rising to this day, and since then, she has had a massive sour tour and tickets have just basically sold out for out guts tour.
Olivia Rodrigo- Sour.
Sour was Olivia's first major album, that automatically straight away took off and went viral. Her songs were all over social media, especially Tiktok, and straight away, the amazing album was a success. Her songs made people scream the lyrics, dance, and let's be real, brought a tear to the eye.
She started off by realising the single 'drivers licence' on the 8th of January 2021, and has had amazing success on social media especially tiktok and won awards, including the record for most Spotify streams in a week. The song brought tears to peoples eyes as they screamed the lyrics, especially whilst driving their car. On the surface, "Drivers License" is a pop song about a heartbroken teenager watching her ex move on. Fans speculate that "Drivers License" is about a breakup, and a few lyrics in particular point to a love triangle involving another Disney star, Sabrina Carpenter, 21.
After that, she released 'Deja Vu', which was also a massive hit and made many love her even more than they did in the first place. Again, the song went viral on tiktok and had extremely relatable lyrics especially for teens going through their first heart break. The lyrics to 'Deja Vu' see Olivia sing about an ex doing exactly the same things they did with her, with a new lover and, just like 'Drivers License', they're incredibly evocative and relatable.
Songs on the album include-
Brutal
Traitor- my all time fav.
drivers liscence.
1 step forward, steps back.
Deja Vu
Good 4 u
enough for you
happier
Jealousy Jealousy
Favourite crime
Hope your okay.
This is an unpopular opinion and I do love her other album 'Guts' to bits, but I will always love 'Sour', and It will always be my favourite album.
Olivia Rodrigo- Guts.
Olivia realised her second album in September 2023, and it took up even quicker than her first one did. Guts features a sonically diverse range of tracks, from delicate ballads like "Lacy" to retro-inspired guitar-driven tunes such as "Ballad of a Home Schooled Girl". She started off by realising 'vampire' which literally shocked the world with the smart, relatable lyrics she came up with and san beautifully.
"Bad Idea Right?" was announced as the second single via Rodrigo's social media on August 8, 2023, and was released four days later. She stated that the song "shows another side of Guts that's a little more fun & playful". The song was very different to the albums first single 'Vampire' as that was more of a heartbreak anthem, and 'Bad Idea Right?' was literally the complete opposite, but still amazing.
Songs on the album;
All American Bi***
Bad Idea right?
Lacy
Vampire
​ballad of a homeschooled girl
making the bed
logical
love is embarrassing
get him back!
The grudge
pretty isn't pretty
teenage dream
For more articles like this one, click this link here.