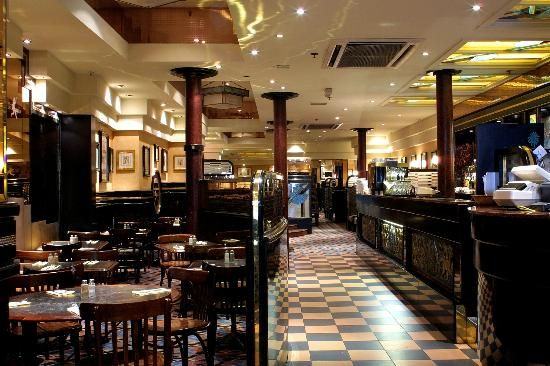 Are you planning on going for a nice meal in Glasgow, but don't know many eating places? Maybe you are visiting one of Glasgow's greatest museums, or taking a walk down Buchannan street looking in the shops and playing a round of mini golf. Maybe you want to go for a nice family meal, you and the girls want to go out for some pasta and cocktails, with gossip on the side, or maybe you and your significant other want to go for a romantic dinner date. Well, no matter why you are looking for great eating places in Scotland's beloved Glasgow, the one will be on this list!
Glasgow's eating places- No.1!
One of the first eating places I will tell you about is a great one- but especially during summer and the warm weather. Glasgow's Di Majjios in the city centre, is great all year round, being an Italian-based restaurant, they have great foods, from bruschetta and yang chicken to a fillet steak and amazing, creamy carbonara!
When it's warm weather, Di Majjos open up a gazebo with open edges, tables, and heaters! It is a cosy, lovely place to enjoy a plate of pasta or a medium-rare rump steak.
With a great selection of food and drink, it is a perfect place to go for a family meal.
When I visited this amazing restaurant, for a starter I got the bruschetta. Now, believe me, when I tell you that this bruschetta is a must-try! It doesn't just have the perfect garlic bread, so soft and full of flavour, but it had the perfect amount of toppings on the top that made the dish go from being great to being delicious.
I then got the fusilli el Espanola, which was amazing! A creamy, white sauce pasta that had chunks of chorizo and chicken in it! This would never normally be my first choice of pasta, but I am glad I was in the mood for something different that day because I have now found my go-to Di Majjios meal!
We finished the meal with some cocktails and mocktails which just made it all the better, as their sweet and sour taste was incredible. One of my favourite eating places in Glasgow!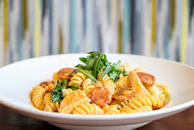 Eating places Glasgow- No.2!
The next great place to eat when you have been out adventuring in Glasgow is Kcal Café! This is a small, cute café that doesn't just sell amazing food, like brunch and burgers, but it is also all extremely healthy, at a great price too!
Kcal is a small, cosy café that has such beautiful interior design and furniture, making it such an Instagramable and great place for you and your friends to go before shopping! The frames on the wall with motivational gym and workout quotes, to their neon signs and flower walls! The staff are also super friendly and it is just such a fun and vibey place!
Not to mention how amazing their food is! They sell everything and make it healthy! From the bacon and egg pancakes to a delicious katsu chicken burger, it is all super tasty! They also have great smoothies and protein shakes that are incredible, yet it is all for a great price!
I have visited Kcal a few times now, but the last time I ate there, I ordered a Katsu chicken burger which was amazing, especially since I was swithering between a burger and curry- It was two meals in one! And I ordered a side of sweet potato fries that were cooked in the air fryer, but still taste super! For a drink, I ordered the Skinny Bunny smoothie, and it was mouth-watering!
I will be visiting Kcal again and hopefully soon!
Eating places Glasgow- No.3!
The third place I will talk about is a place I recently visited, The Italian Kitchen Glasgow. Again, this is another Italian but I had to tell you about it as it tastes so good!
The building and its decorations are beautiful, I felt it had quite a romantic, peaceful vibe to it through the wall signs and table decorations! And again, the food tasted delicious! I went for a birthday meal, and we got the prawns for one starter, and I got the stuffed pepper for the other! This stuffed pepper starter was amazing, I honestly cannot get over how good it tastes!
Then, for the main courses We got the chicken and pepper pizza and I got the Spaghetti Bolognese! As I saidthehe foods was honestly brilliant and I cannot get away with how smooth and luscious this pasta was. We also got a side oF mashed potato to share- a weird choice of side, yet amazing- and it was so soft and creamy, it was incredible.
I would 100% visit the Italian Kitchen again soon, and I have already recommended this restaurant to many friends and family members! One of the great eating places in Glasgow!
Eating places Glasgow- No.4!
The next eating place is one of the best steak houses in Glasgow, Miller and Carter. What an amazing restaurant! It is probably the most pricey and poshest restaurant that I will be recommending today, but it is worth the price!
The steaks are to die for, not including all of the other foods that they do, including burgers, side mac and cheese, the starters, and the deserts, everything in here is great! The interior too is all so fancy and well-prepped. The building that our famous steak house is currently in, was an old bank! If you are ever in, make sure you go down to the toilets for a nosey and check out the old vault door!
When I visited, I got bruschetta to begin with, similar to the Di Majjos one, but maybe even better! I then proceeded to get a medium-cooked ribeye steak, with beef sauce. I got sweet potato fries on the side, and we got a side of mac and cheese to share. For dessert, I got the crème bullet a different choice for me, but I enjoyed it!
I would visit Miller and Carter again, but due to the pri,ce I would maybe only go for occasions!
Eating places Glasgow- No.5!
The last eating place I will be discussing today is a restaurant in Jordan hill- Little Soho! Oh my god, when I tell you this place is incredible, I mean it! They have so many different styles of Mac and cheese, they were all to die for! This place is so underrated! Again, the interior of the place and everything took it from a 7/10 experience to a 10/10!
I loved every aspect of this restaurant, the cosy romantic vibe, and the food, everything was great and I want to go back again soon!
When I visited, for starters We both got popcorn chicken, and then We got a massive, juicy burger that was delicious, and I got the Mac and Cheese Carbonara- it sounds super weird, but strangely, it was honestly amazing! It was such an affordable price too, a little far out but definitely worth the journey!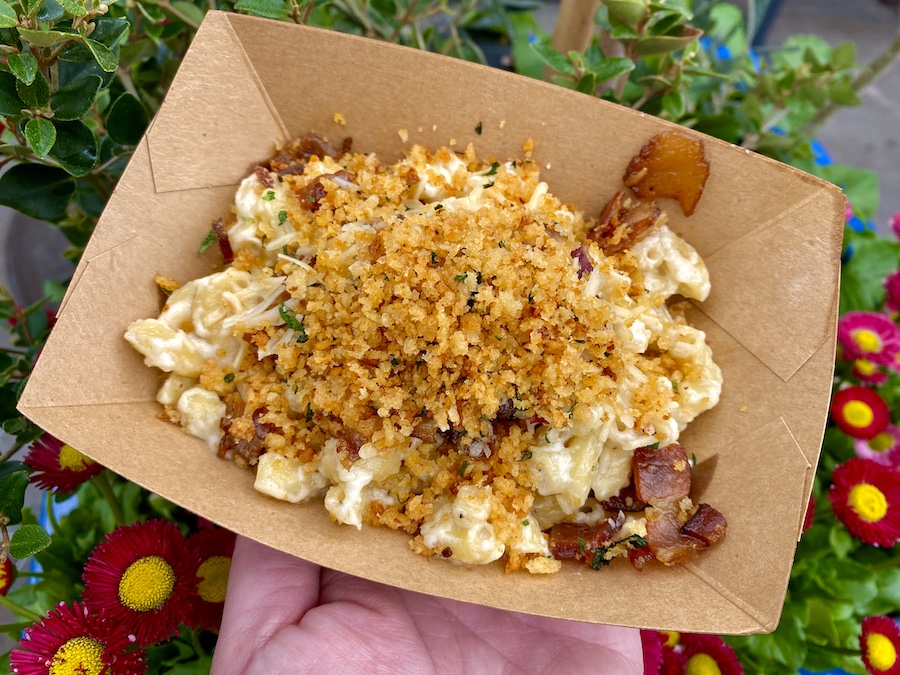 If you would like to see any recipes you could make at home, just click here!
That is it! All 5 of my favourite eating places in Glasgow!