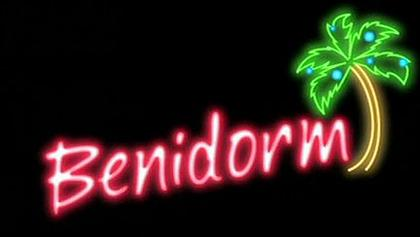 Benidorm. What comes to mind when someone says the word 'Benidorm'? Does the sunny, popular holiday destination come to mind, or does the hilarious, rib-splitting British tv show come to mind.?The Garveys, Mel, the oracle, Mateo, and all other character's funniest and worst moments from their yearly holiday to 'The Solana' in Benidorm are on our screens to enjoy, so why are you still not watching them?
Benidorm is a British sitcom written and created by Derren Litten and produced by Tiger Aspect for ITV that aired for ten series from 1 February 2007 until 2 May 2018. The series lasted for ten years and ended in 2018 after being cut from ITV.
Benidorm- Plot.
*SLIGHT SPOLIERS AHEAD*
Benidorm is a cracking TV show about a group of holidaymakers who return each year- at the same time as each other, just by coincidence- to soak up the sun, sea and all-inclusive! The holidays never run smoothly, and as they say, there is never a dull moment in Benidorm; if it's not a wedding on the beach going wrong, a Christmas special, or someone getting electrocuted in the pool, there is never a dull moment in the Solana!
The show starts with the Garveys trying to settle into their holiday after discovering the shocking truth that their daughter Chantelle has been hiding a secret pregnancy for months. Mick seems to be interested in a new pair of flip-flops… and the season ends by… well, that's a surprise you will need to watch and see!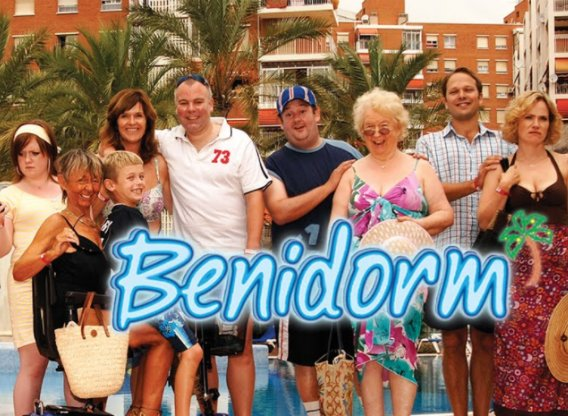 Benidorm cast!
Series 1 introduced the main characters: the Garvey family- Everyone's favourite classic British family, which consists of Mum and Dad, Mick and Janice, daughter Chantelle, son Michael and Janice's Mum, good old Madge.
Jaqueline and Donald Stewart- the ones you know a bit to be much about!
Matteo- Solana's favourite- and least famous- barman! You will be lucky if he takes his eyes off the ladies long enough to make you a drink!
The oracle- Geoff- and his Mum, Noreen- Geoff will challenge you to anything whilst Noreen chats your ear off, but be careful not to refer to Noreen as Geoff's Mum in front of him; he will need to remind you that she is not his Mum, but his supposed PA.
Troy and Gavin- a gay married couple who come to Benidorm each year, and they are never afraid to share their opinions!
Throughout the show, you meet more interesting characters, including Mel, Joyce Temple Savage, Kenneth, Les and Liam, and many more to come… but you will need to watch and see their personalities!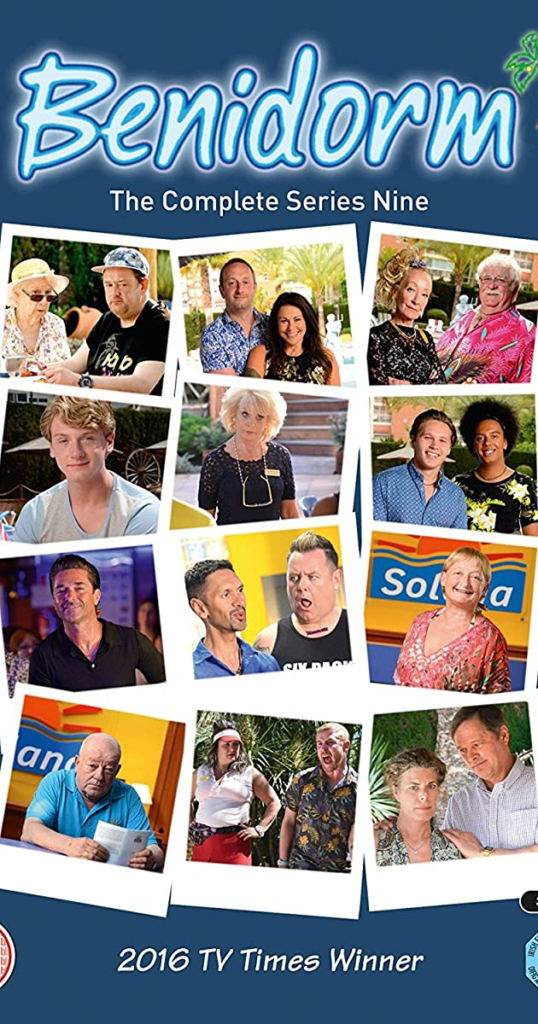 Benidorm- my final run down!
Overall, Benidorm is up there in my 'favourite shows list'. It is so funny, and every time I feel like I need a show to bring up my spirits and lighten my mood, I return to my favourite comfort show, Benidorm.
The show is a beautiful, actual, touching and hilarious portrait of the British abroad. These folk are not "Europeans"; they are Brits, proud, bloody-minded, funny, sharp and generous with everything but money.
I would say the show is an age rating of 12, but ask for parents' permission first as there can be dirty jokes, foul language and many more actions that parents may be doubtful about their child watching!
Overall, I rate Benidorm an 8-10 and only lost 2 points as in the last few seasons, many of the original characters were missing!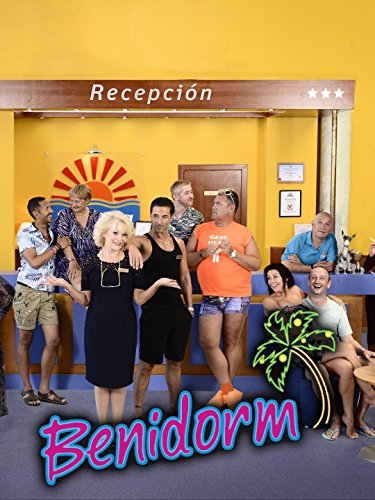 To watch the show- click on this link here!
For more great articles, tips and reviews like this one, click this link here!