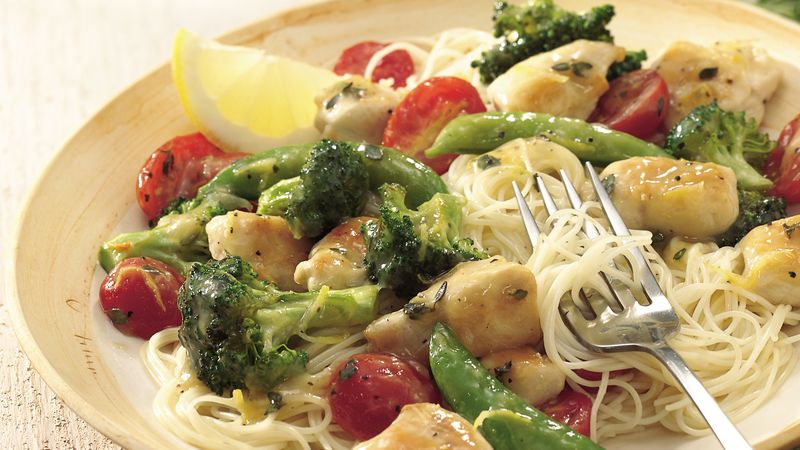 This recipe is perfect for a tangy, sweet, savoury stirfry dinner, perfect for a date night, a family dinner, and many more. It is a delicious chicken stirfry, with a twist of lemon in there as well.
What you will need
Frying pan
Large pot (no lid)
Wooden spatula
3 x wet paper towels
veg chopping board
meat chopping board
Small bowl
Small plate
Large plate
Measuring spoons
Dessert spoon
Chef's knife
Juicer
Colander
Butter knife
Ingredients
½ chicken breast
15ml veg oil
¼ pepper
1 spring onion
30g broccoli
30g sweetcorn
1.25ml ginger
60g egg noodles
½ lemon
5ml cornflour
10ml soft brown sugar
10ml soy sauce
45ml water
And now you have everything you need to make your delicious stirfry! Make sure you have everything and let's get cooking!
Method for Lemon Chicken Stirfry – prepping
We're going to start by preparing our veg. First, get your broccoli, spring onion and pepper and that was it. Make sure you get all dirt off and give it a good clean to get off potential fertilizers, especially spring onion since it has loads of layers.
Once you have washed the veg it's time to cut it. Slice the peppers, slice the spring onion in a diagonal direction and chop the broccoli florets into small pieces. Place all the vegetables onto a large plate and add your 30ml sweetcorn. Still using your measuring spoons, add 1.25ml ginger powder to your plate as well.
Get your small plate and collect a bunch of egg noodles. Place these on your small plate and just set them to the side with your large plate. Then collect your chicken onto your meat-chopping board. This is raw chicken so you need to make sure that you handle it carefully, and don't touch your face, hands and mouth without washing them first, after handling it.
Cut your chicken into long strips, or chunks, it is up to your preference. Once you've cut your chicken, put your chicken to the side and put your knife in the sink. As I said before, make sure to wash your hands when you are done.
Now we're going to prepare the garnish for the top of your stirfry. Get a lemon and split it in half. Put one half to the side on a paper towel, next to your plates. Cut a thin slice off the other half, and place the rest to the side. Get your thin slice, and cut a slit in the middle of the lemon going halfway up.
In creating a lemon twist, you're going to twist one half of the slit and the other both ways. It should look like this.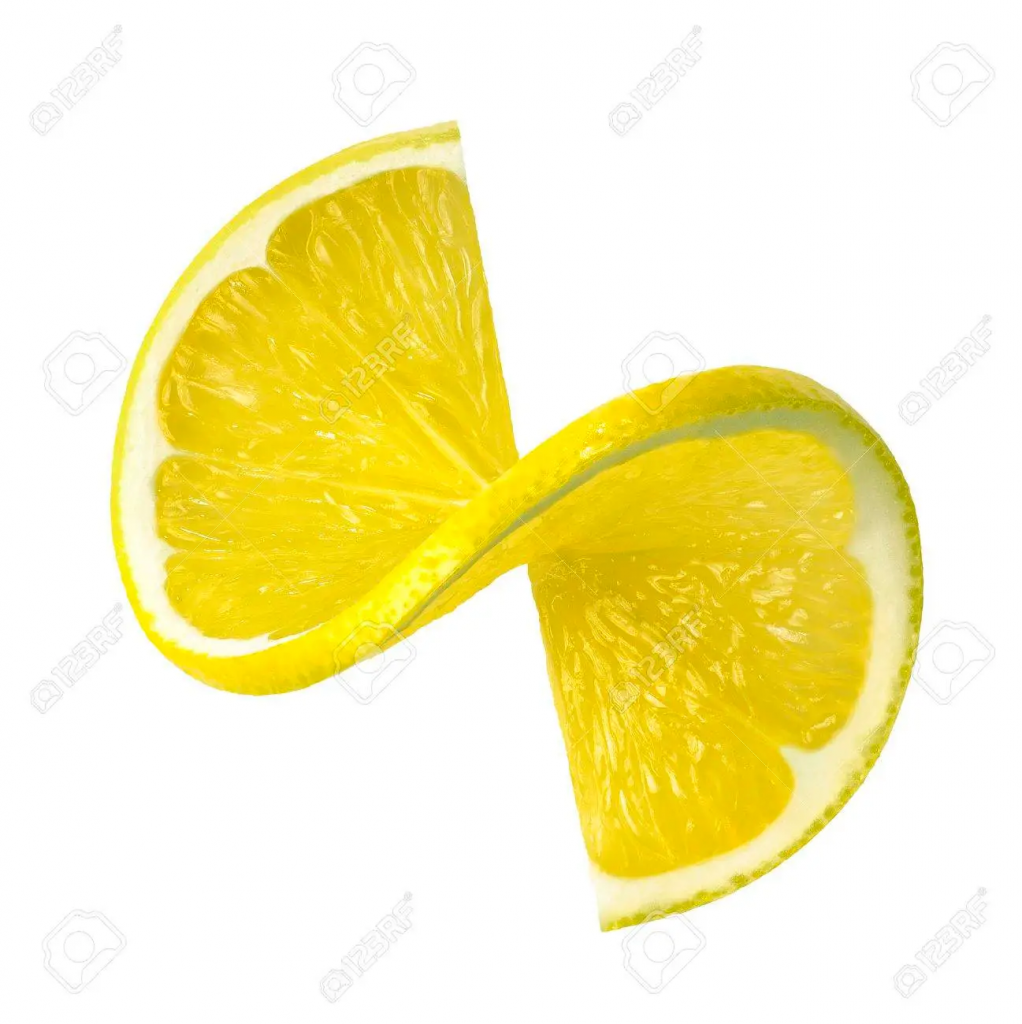 If you are still confused, you can watch a video that will help here
Now get the remaining lemon and a juicer. Squeeze the juice from the remaining lemons using a juicer and set that to the side. Now everything is prepared, it's time to go!
At his point, I recommend a bit of a clean-up and tidy as you go along but that Is entirely up to you.
Method to stirfry – cooking
Now it's time to cook our stir-fry! Start by grabbing your small bowl, and measuring 5ml of cornflour and 10ml brown sugar into the small bowl. Once you have added that, add another 45ml of water to the bowl, and add 10ml of soya sauce into the bowl. Once you have all of these in, add in your squeezed lemon juice from earlier and then blend all of the ingredients in the bowl using a metal spoon.
Get a large pot, and fill half of it with water. Place it on a back hob ring on high heat, we're trying to bring it to a boil. You can add a sprinkle of salt to the water as well if you wish. When the water begins to boil, add your egg noodles to the boiling water. Let your noodles boil and cook for 3 to 4 minutes, making them soft and floppy.
Collect your oil and add some to your frying pan, heating it on a front hob ring, heating it on medium heat. Add a small bit of vegetable or chicken, and if the oil bubbles around it, you are ready to go! Take your pan off and set it on a pot stand and add in your chicken. Stirfry your chicken on the heat for 3-4 minutes making it go white all the way through.
To check that it is fully cooked, get the biggest piece of chicken and cut it in half making sure it is white the full way through and showing absolutely no pink. Again take it off of the heat and onto a pot stand, adding in the contents of your large plate, all the veg and ginger powder. Put this back on the heat, and again stir-fry this for two to three minutes making sure all the veg goes soft, and the ginger powder browns the veg.
Once you have stir-fried your chicken and veg, just like the last time, take your pot off of the heat and pour in the sauce, aka the contents of your small bowel. Stir this through and add it back to the heat, bringing it to a boil. Due to the cornflour, the heat will make the sauce thicken once it has started to boil. Make sure to stir this continuously.
Once your noodles have cooked, drain them into a colander or sieve making sure you get rid of all the starchy water. Add the plain noodles onto a plate, making a nest of noodles and making a hole in the middle of them. Carefully pour the stirfry into the middle of the noodles making it look neat and presentable. Wipe the edges of your plate and add your lemon twist garnish on the top.
Season your stirfry if you feel that is needed but it is completely up to you.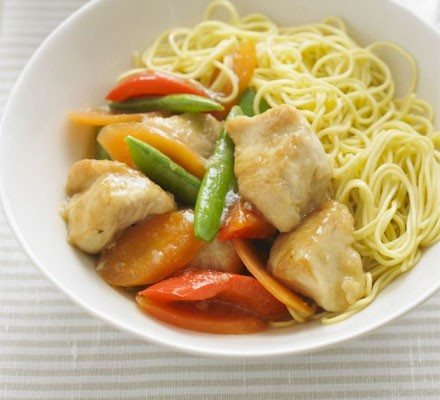 If you are looking to make a nice dessert for after, click here.