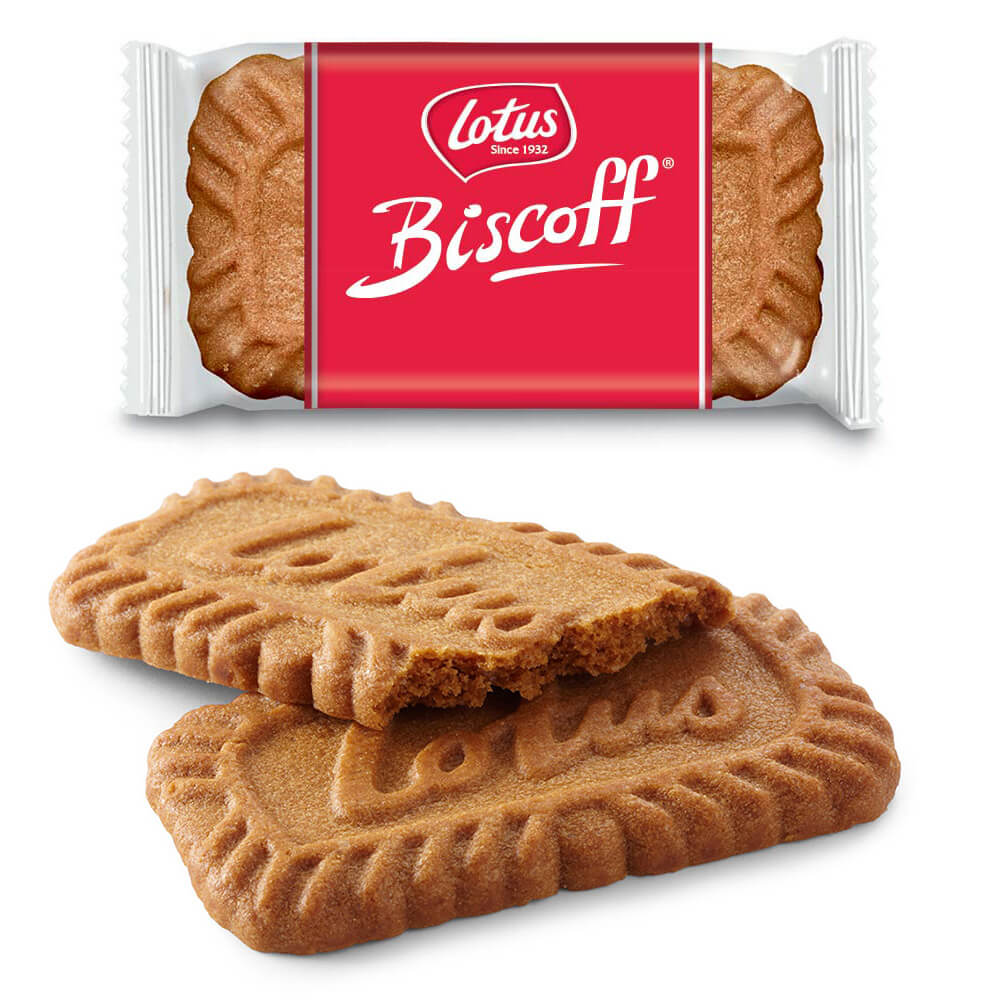 Biscoff. A tasty, amazing biscuit that is getting more and more popular each day. Different types of biscuit's coming out, some have cream, some have 2 layers, they keep getting better and better! But what else is making these biscuit's amazing? All the new cakes and recipes that people invent including the biscuits! Talking about them is literally making my mouth water!
If you keep reading this, I will tell you my top recipes that include biscoff so that you can make them and enjoy them just as much as I do! SO, from traybakes to milkshakes lets make my top 3 recipes that include my favourite biscuit in the world, biscoff!
Biscoff traybake!
here is the ingredients for the first tasty treat, a traybake rocky road!
400g White chocolate (chopped)
200g Biscoff spread
125g Mini white & pink marshmallow
125g Lotus biscoff biscuits
50g Butter
and that is it! Only 5 ingredients to make this amazing tray be full of great flavour!
The first step to this amazing rocky road is line a baking tin, roughly 20cm, with parchment paper.
Then, in a large heatproof bowl, melt the white chocolate, butter and Biscoff spread either in a microwave or over a pan of simmering water.
Chop up all the biscoff biscuits into a small bowl and then pour these into the melted mixture, also add the marshmallows along side whilst your at it.
Using a large metal spoon mix all of these ingredients in together and then slowly and carefully pour the mixture into the lined baking tin.
Top with spare, crumbled biscuits and leave to chill in the fridge for roughly hours, or if you have patience, leave it over night! Cut them into squares, and their ready to be enjoyed!
Biscoff cookies!
The next amazing recipe I will share literally has my mouth hanging open just at the thought! Cookies!
Ingredients that are required are-
14 Biscoff (lotus) biscuits
150g Allinson's plain flour
1 tsp Baking powder
1 tsp Salt
1 tsp Ground cinnamon
115g Unsalted butter (room temperature)
60g of our favourite spread (smooth)
100g Billington's light muscovado sugar
75g Silver Spoon Caster Sugar
1 Egg
1 tsp Nielsen-Massey Vanilla Extract
For the Centres

225g Biscoff spread (smooth)
This may seem like a lot but trust me, it is worth it!
Line a baking tray with parchment paper. Using a tablespoon, scoop out 12 portions (about 15g each) of spread onto the prepared baking sheet. Freeze until solid, at least one hour or overnight.
The next day, preheat your oven to 350ºF or 180ºC. Line 2 baking sheets with silicon baking mats or parchment paper and set aside.
Take a large bowl and whisk together your biscuit crumbs, flour, baking powder, salt and cinnamon (cinnamon is your choice, does not need to be added in! I prefer mine without)
Add in an egg and vanilla extract to your recipe! Stir it until it is all well combined.
Now you need to gradually add in the flour until it's JUST incorporated. Take care not to overmix this as it will cause your cookies to turn really flat when baked.
Use a spoon or an ice cream scooper and weigh out 12 equal balls of the batter. Due to cookies melting and spreading in the oven, make sure they are all apart on your tray as you do not want them touching and becoming one big cookie! But do not put them in the oven just yet!
Using your thumb, make a deep indentation into each dough ball. Then take the frozen scoops out of the freezer and working quickly place each one into the middle of the dough indentation you've just made. Using the spare cookie dough, cover the spread in the middle of the cookie!
Place the cookies 1 sheet at a time into the oven and bake until golden brown. This should be for 10 minutes, but take them out a minute early to check: They should be flattened but still a bit puffy. The edges will have begun to set but the centres should still be very soft. If the cookies feel soft, do not take this as a sign as they are raw let them cool and see if they are raw after that.
Let your cookies cool, and then enjoy! The cookies' Biscoff centre will be lava-like and runny if eaten within an hour after baking. After they've cooled to room temperature, the Biscoff centre will set and not ooze out, but will remain soft.
Biscoff milkshake!
last but not least, an awesome biscoff milkshake!
Ingredients-
This requires next to no ingredients, and is probably the easiest on here to make!
vinilla ice cream
biscoff biscuit spread
our favourite biscuits- what else???
and whole milk, but if you want to make this a bit healthies semi skimmed milk would work too!
Start off by putting your glass in the fridge just to chill for a bit whilst we are making the milk shake!
Soften your ice cream – Let your ice cream sit out at room temperature for 10 to 15 minutes, this will help the milkshake blend with ease and require less milk.
Roughly chop the biscoff biscuits on a chopping board and place them to the side. Add whole milk to a large blender. Then add vanilla ice cream and biscoff spread, and blend for 30 to 40 seconds until smooth.
Next add in 3 quarters of the chopped biscuits and mix it all with a metal table spoon.
Pulse the milkshake 4 to 6 times until incorporated. If you like biscuit chunks in your milkshake, make sure to not over pulse. Serve in a cool glass with two thick straws, and a sprinkle of the leftover crushed biscuits.
And that is it! All of my 3 favourite recipes are complete, and I can guess that you will love them as much as I do! These are my favourite biscuits and these recipes just make them even better!
To buy biscoff biscuits, click on this link here!
For more articles just like this one, click on this link here!