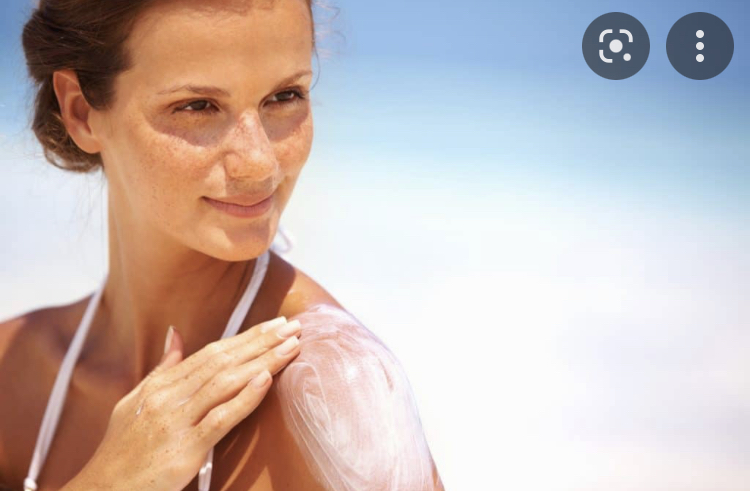 Skin In The Sun
Are you going on holiday sometime soon, and will need to watch your skin? Maybe you're jetting off to sunny Spain or Greece. Is it heating up in your home town and your starting to worry about the safety of your skin in the sun? Let's be honest, pretty much all of us will have had a sunburn at one point. It doesn't matter if it's on your shoulders or the end of your nose, it's still not safe.
Did you know, that even if it's a cloudy, miserable day outside, you should still wear a form of SPF or sun cream on your face, to keep it healthy? Some creams or moisturisers come with SPF in it, but you might want to check yours, in case you need to add a new step to your routine!
If you keep reading, I am going to tell you 3 top tips for keeping your skin safe, in the sun.
Tip Number One
As I just mentioned, Sunblock. Sunblock is one of the best things for protecting your body from the sun. Even if the temperate isn't very high, it all depends on the UV index rate. Usually, if the UV index rate is above 6, you have a high chance of burning. If it's above 8, you need to use SPF because this is a dangerous rate. You can check the UV index rate on weather sites and apps.
I recommend every morning and night, applying sun cream after you use moisturiser in your routine. It will protect your skin, and leave it looking soft and shiny.
Also, many foundations and makeup products can have SPF in them, these are the more expensive and higher-end products, if yours doesn't have it there is nothing wrong with a bit of sunscreen!
Tip Number Two
A second tip is something I am sure you have heard since you were born! Water! Water, water, water! It is such an important factor that needs, daily never mind in the sun! However, we especially need it in the sun.
On an everyday basis, no matter the weather, water can reduce wrinkles. Water keeps your body hydrated and refreshed and helps maintain your skin's elasticity. People who drink large amounts of water are less likely to suffer from scars, wrinkles, and soft lines and they won't show as many signs of ageing as those who drink little amounts of water.
In the sun and the heat, you and your skin can easily get dehydrated. Dehydration means your body loses more fluids than you take in. If it's not treated, it can get worse and become a serious problem.
Baby and the elderly are more likely to become dehydrated, but it is still possible for anyone. Try drinking fluids, specifical water throughout the day, or if you feel any symptoms of dehydration.
Tip Number 3
Lip balm! This is going to be a short and sweet tip, but we need to protect our lips from the sun!
You can get special lip balms that protect your lips from the sun due to having SPF in them.
We Have Handpicked SPF Lip Balms For You
Sugar Cosmetics Tipsy Lips Tinted Lip Balm.
Neutrogena Norwegian Formula Lip Moisturiser.
The Body Shop SPF 15 Vitamin E Lip Care.
SebaMed SPF 30 Lip Defence Stick.
The Moms Co.
Himalaya Sun Protect Orange Lip Care.
By wearing a lip balm with SPF you're providing two key services to your lips. It will stop the lips from experiencing painful soreness and dryness caused by sun overexposure. It will also help to keep lips looking young and healthy by reducing signs of early ageing.
Thank you for reading, and I hope I have convinced you to take care of your skin!