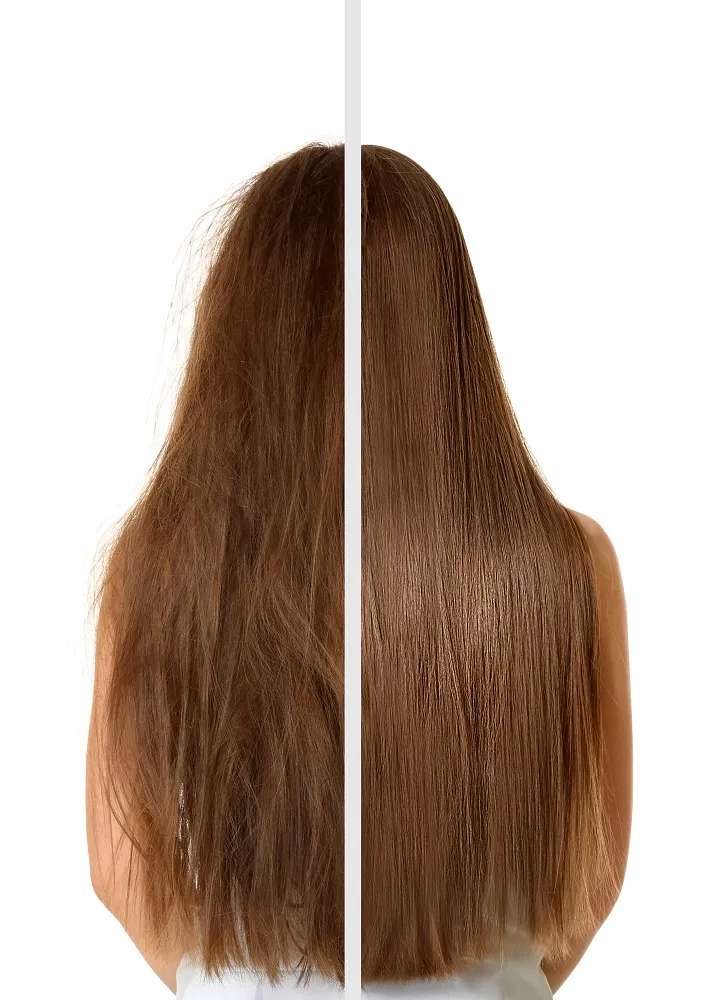 5 Healthy Hair Tips
Do you want healthy hair? Well, I'm here to help with that. Let's start with the basics. We will go over 5 healthy hair tips including What shampoo do you use? How often do you wash your hair? Is it dry? Is it broken? Do you want to grow it? Well, let's find out.
How often should I wash my hair for healthy hair?
We've all heard the "how often should I wash my hair?" But how often should you wash your hair?
For the average person, every other day, or every 2 to 3 days, without washing is generally acceptable. "There is no blanket recommendation. If hair is visibly oily, the scalp is itching, or there's flaking due to dirt," those are signs it's time to shampoo. However, the longer you can leave your hair the better! Many refer to it as "training your hair" but it has many names. If you colour, especially bleach, your hair, many say that the longer you can leave it before wash day, the better it doesn't turn brassy. Dry shampoo can take away the look of "grease" but after all, we all do love a good freshly washed hair day.
What are some ways to grow your hair, to get healthy hair?
Get regular trims on your hair, this takes away dead and unhealthy hair, tidying up and making growth happen quicker.
Take hair growth supplements and vitamins. You can get many hair growth vitamins, from your local drug store or chemists. Biotin is perhaps most famous for its healthy-hair benefits, as it's one of the main actives in a lot of hair-growth supplements.
keep it moisturised. Using hair masks, moisturising shampoo and conditioners, oils and so much more can keep your hair moisturized.
Stop using as much heat! heat is very damaging to hair, as we all know. There are many alternatives to this such as heat protectors and just taking a heat break.
What are the best shampoos for healthy hair?
One of the biggest questions is, what shampoos should I use? Well, surprisingly, some of the more pricy shampoos, aren't the best. So here are some of the best shampoos.
L'Oreal Paris Anti-Hairfall Shampoo.
Ayurveda Anti-Hairfall Shampoo.
Mamaearth Onion Hairfall Shampoo.
Tresemme Hairfall Defense Shampoo.
Dove Hairfall Rescue Shampoo.
Plum Ginseng Gentle Rinse Shampoo.
Bellaire Hair Fall Control Natural Shampoo.
Indulekha Bringha Shampoo.
Although, there are many different types of shampoo. If your a blond or have dyed your hair blond, purple shampoo is your best bet for securing the colour in and making sure the colour doesn't go brassy.
Olaplex No. 4P
Philip Kingsley Pure Blonde Booster Shampoo.
Kérastase Blond Absolu Bain Ultra Violet Shampoo.
Redken Color Extend Blondage Shampoo.
L'Oréal Professionnel Blondifier Gloss Shampoo.
TIGI Bed Head Dumb Blonde Violet Toning Shampoo.
BLEACH LONDON Silver Shampoo.
What are the best conditioners for healthy hair?
Conditioners are the best for having soft, smooth and silky looking hair. There is a debate of should you keep your conditioner in? Or should you wash it out? Here is a list of some of the conditioners that work the best on hair.
Pureology Hydrate Condition.
Matrix Biolage Hydrasource Conditioning Balm.
Matrix Biolage Ultra Hydrasource Conditioning Balm.
Matrix Biolage Color Last Conditoner.
Redken All Soft Conditioner.
Redken Extreme Conditioner.
Milk Shake Icy Blonde Conditioner.
Milkshake Icy Blond Conditioner 8.4 oz.
Apply conditioner to the ends of your hair. Leave it on for the amount of time specified on the product label, from 10 to 30 minutes. Rinse out the conditioner
What are the best hair masks for your hair for healthy hair?
Olaplex Hair Perfector No 3 Repairing Treatment.
Leonor Greyl Paris Masque Quintessence.
Christophe Robin Regenerating Mask With Rare Prickly-Pear-Seed Oil.
Verb Ghost Hair Mask.
Coco & Eve Like a Virgin Hair Masque.
It's a 10 Miracle Hair Mask.
For more tips on healthy hair click below: