Real Debrid Review
Real-Debrid is a premium downloader service that allows users to download files from a variety of file hosting and streaming sites at high speeds. The service is designed to improve the performance and reliability of downloading files from the internet, and it is particularly popular among users of streaming and file-sharing applications.
To use Real-Debrid, users need to have an account on the service's website. Once registered, users can access a range of features, including high-speed downloads, support for a wide variety of file hosts, and the ability to download multiple files simultaneously. Real-Debrid also offers a premium service with additional features, such as the ability to download files directly to a cloud storage service and a higher download limit.
Overall, Real-Debrid is a useful tool for users who want to improve the performance and reliability of downloading files from the internet. It is particularly popular among users of streaming and file-sharing applications, who may find that the service provides a more seamless and efficient experience. However, it is important to note that Real-Debrid is a paid service, so users will need to pay a subscription fee to access its features.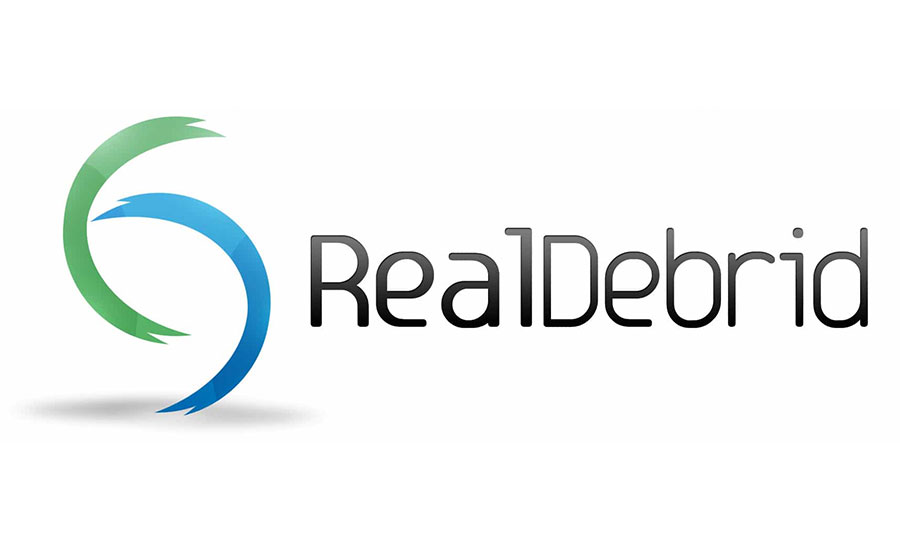 There are only a few services that try to compete with real debrid these are mainly premiumize and alldebrid there are a few others but in my opinion, they are not up to the same standard in terms of quality and uptime as real debrid offers.
You do not need to be a die-hard tv watcher to get the best out of a service like this, meaning you can use the service when and if you like, I use it every day to watch something after a long day working it's good to relax and stream a little crazy TV.
What Is Real Debrid Used For?
Real debrid is nothing more than a file download service that uses many different sources to download from, they have access to their premium accounts with practically all of the big named hosting sites and on top of that, they download the files to their servers, not to your home devices.

If you login to your dashboard, they also have the option for you to upload a torrent file or a magnet file (which is very similar to a torrent file) they will then begin the process of downloading that file for you and you can stream the video file to any supported device.
It is honestly that easy and simple, you also get the option to download the files from real debrid to your home PC or Laptop if this is what you prefer, but I find it is best to keep the files on their servers and stream from there, they will only get deleted when you delete them.
Real Debrid Prices
As of writing this real debrid review, the image below will show you how much the premium service costs, so it may have changed slightly but the price is still so cheap for the service you get access to personally I use the featured package.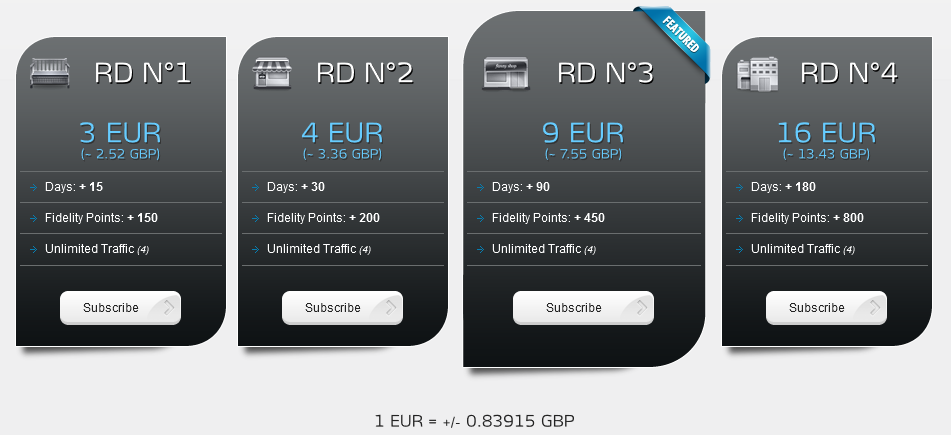 For just 9 euros which at the time of writing this article is just under $10 you get 90 days of access as well as 450 fidelity points which is nearly halfway to getting another 30 days of free service, these prices seem to stay the same which is refreshing to see they could easily charge a lot more.
And you get unlimited traffic, no bottlenecks or limited access which is something you should avoid, who wants to keep tabs on how much download access they have left when you are trying to enjoy watching your tv shows or movies I know I don't 🙂
Real Debrid Fidelity Points
This of fidelity points as bonus points, whenever you top up your account you will get what is called fidelity points, you can exchange these points for extra time on your account, once you reach 1000 fidelity points you can convert this into an extra 30 days access.
Not many other similar services offer this which is a very nice bonus to have, you will be amazed at how fast these points add up, depending on which premium package you select the more fidelity points you will get.
Is Real Debrid Worth It?
It is worth it if only a service like this existed from the start when we all had very bad internet connections this would have been such a time saver, the 2 ways you will benefit from using real debrid:
You do not have access to the video file on your home devices, real debrid does all the work in downloading and hosting the files, you simply stream the video from either your Android box or Amazon Firestick (these are only 2 examples) any device that has a media player on it will be able to use real debrid.
You can access your video files at amazingly fast download speeds, and say goodbye to buffering and glitching when trying to watch a tv show or movie, the infrastructure real debrid uses are second to none.
These are just 2 of the main reasons you should have real debrid if you are serious about streaming online and more importantly keeping yourself safe in an online world, I'm sure you must know downloading videos from torrent files is illegal so be smart and safe.
Conclusion
Who doesn't like streaming these days? it's part of our culture practically! I may sound a little biased but I cannot recommend these guys enough, unlimited traffic was the part that sold me and I have been using them for nearly 3 years with no problems.
Let these guys do all the hard work and you and your family just sit back and enjoy the show (literally!) it is not to sync up real debrid with your application of choice, whether it be KJodi addons or just a straight android app like CyberFlix the on-screen prompts will guide you through.
Click the official link below to read up more on what the service entails, I understand too well it can seem daunting as to what the service is and why you need it, trust me it's a service you will be glad you tried.
If after ordering you are having issues on how to connect your real debrid account to your application or you want some help choosing a free app to use feel free to contact us and we will be happy to help guide you through or drop a comment below we will see it 🙂