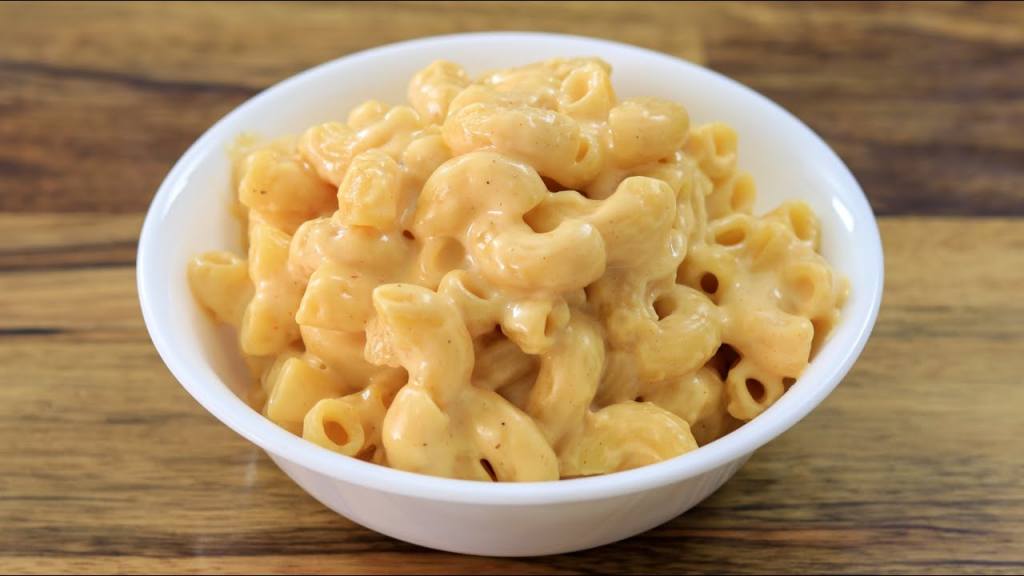 Are you looking for a delicious, cheesy pasta dish? Maybe to make for the kids after a long day at school. Or for your partner for a nice date night. Maybe even for the whole family at a family event. Well, this is the one for you.
It is a short, but tasty, recipe that doesn't require too much time or too many ingredients but it still tastes amazing.
Equipment for cheesy macaroni!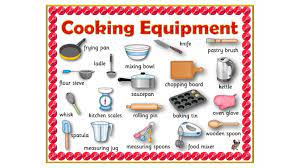 For your cheesy macaroni, you will need;
Large pot
Small pot
Small bowl
Dessert spoon (Metal Spoon)
Digital scales
Wooden spatula Or Wooden Spoon
A Sieve
Small plate
Large plate
Pot stand
Measuring jug
Cheese Grater
Ingredients for your cheesy macaroni!
As I said, this is a short and simple recipe, that only requires a few ingredients but still manages to make the taste melt in your mouth! The few ingredients that you need for your delicious pasta dish are;
25g of margarine
25g of plain flour
200ml of milk
50g of cheddar cheese
75g of pasta
A Pinch Of Salt 
Now that we have everything ready to go, let us get cooking!
Method for cheesy macaroni!
Before we start cooking, let us make sure that we have tied our long hair back and washed our hands.
We are going to start with boiling the pasta. If you do this right at the start it makes sure that you have time to do the sauce, whilst the pasta is cooking! Get your large pot and fill it half up with water. You can either boil the kettle, meaning the water will already be boiling when you add it to the pot and speeds up the process or you can just fill your pot up with tap water, it is your choice! If you'd like, you can salt the water.
Place the pot on a back hob ring, if you are using gas use a high flame, if you're using electric, use your second highest, to the highest number usually around 5/6. Weigh 75 grams of pasta into your small bowl and set it to the side, until your water is boiling. If you want your water to boil quicker, add a lid to the pot but this is optional.
Then, ger your measuring jug and your milk. Measure out 200ml of milk into your measuring jug. Try and get it as spot-on as this is going to be for your sauce. Then get your cheese, small plate and grater. Grate your cheese onto the small plate and sit it in three separate, even bundles.
Make sure you keep checking your boiling water, and when the water is boiling, make sure to add in your pasta straight away.
Get your weighing scales and plain flour and it's time to really start the sauce! Weigh out 25g of plain flour into our small pots, and weigh out your margarine. Now place this on a front hob ring on a low flame, or roundabout electric four.
Then once it is on the heat, we are going to stir this with our wooden spatula. This should make a doughy-looking paste (if you are struggling click here for help) once it is ready, and then you are going to add it back to your pot stand off the heat for a minute. We are going to add our milk gradually, stirring it all in until it is fully combined and there are no lumps.
Put the small pot back on the heat and keep stirring, this will allow the sauce to thicken. Once the sauce has thickened, move sauce onto the pot stand and add in two out of the three bundles of cheese in. Test if your pasta is ready, and If it is, drain the pasta into the sieve, and add pasta into a small pot with the sauce.
Stir the pasta in the cheesy sauce and then put it on a plate to serve. You can add some salt if you wish, and sprinkle the third bundle of cheese over the top, now you are ready to serve. Enjoy!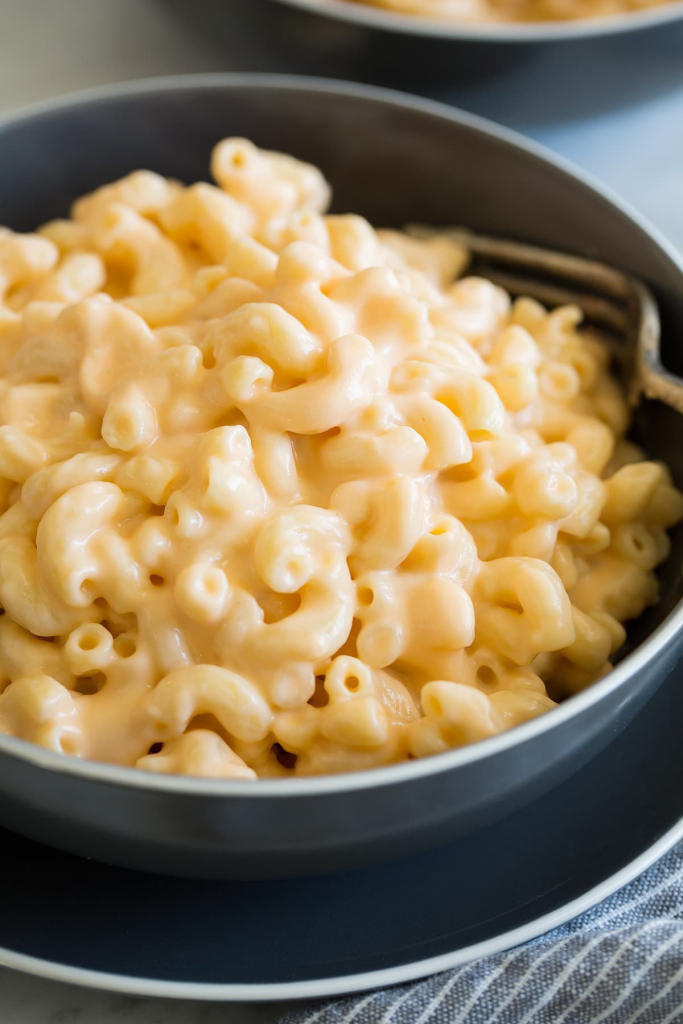 If you'd like to make a nice dessert for after, click here…