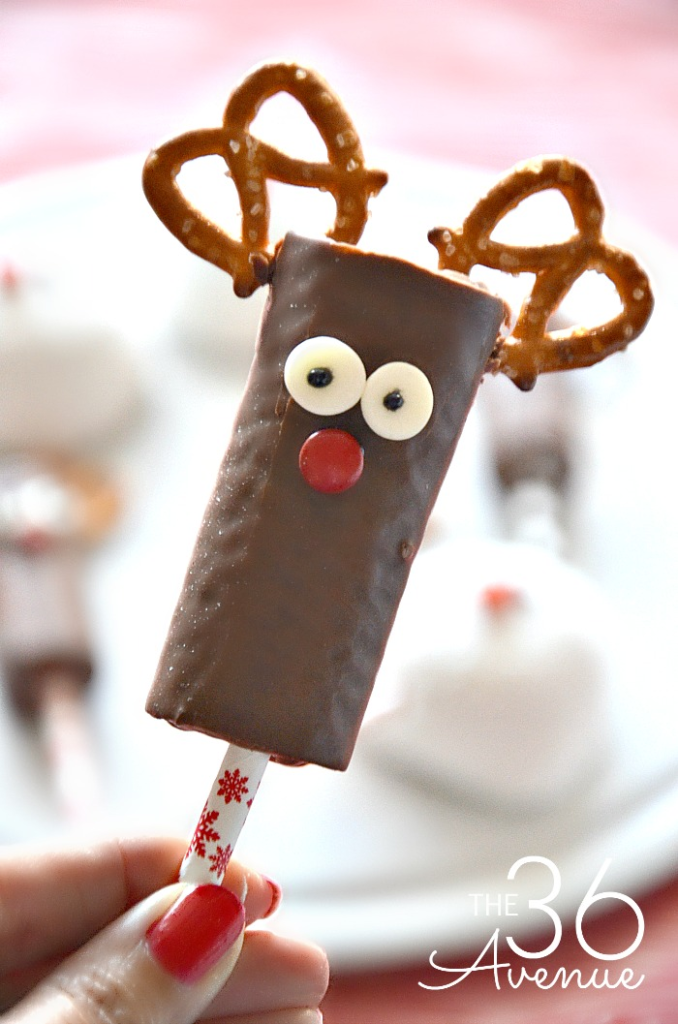 These Mini roll chocolate reindeer are perfect for all your festive activities! They are perfect for an appetizer or dessert on Christmas day, for passing around whilst putting up the decorations or for the movie snacks whilst you binge-watch elf, all the home alone and the Grinch!
They are one of the easiest sweet treats you will make, and they taste too good! The kids will love eating and making them, your whole family, friends and co-workers will love them and I am positive you will become as obsessed with them as I am!
All you need is;
smarties or skittles for the nose- typically red but it is your choice
edible eyes- you can get these in a pack from the local supermarket (skittles or smarties will also do for the eyes if you cannot get these)
a mini chocolate roll- you get many different flavours, any will do!
Mini pretzel bites- you get these in a bag, again many different flavours but I recommend salted/ regular as they go most with this treat!
edible glue/ gel icing- to stick on all your toppings
You can also get lolly pop sticks to hold them, if not they can just be finger food it is your call!
Chocolate Reindeer method!
The first thing you want to do after collecting all your ingredients and washing your hands is if you have chosen to use the lolly pop sticks, insert the sticks up one end of the mini roll, pushing it about halfway until it is stable, like a lolly pop. Maybe give it a gentle shake, not too violent, to make sure this does not come off the stick.
Next, all that you want to do is get one pretzel bite per reindeer, maybe lift a few to snack on whilst we're at it, and snap it in half until it has become reindeer antlers, if you are confused, take a look at this picture;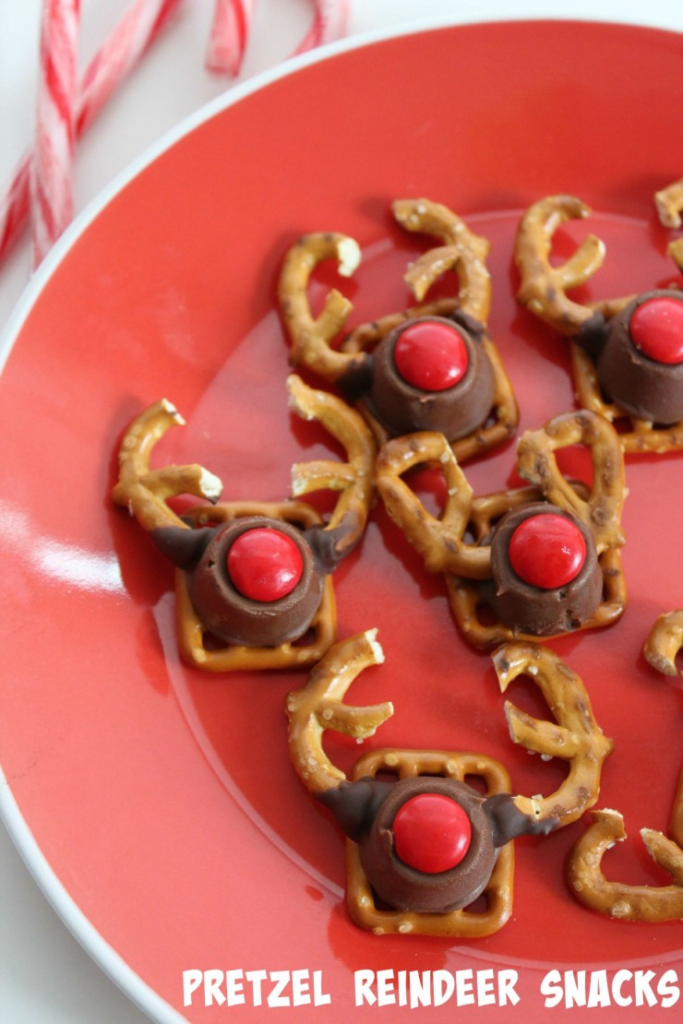 Once you have snapped your pretzels into the correct shape, stick them into each side of your chocolate reindeer head, on the opposite end from the stick- or else it may end up a chocolate unicorn!
Stick them both in, position them to look like antlers, and get your sticky icing or edible glue! Some people put a dot behind the antlers to keep them stable, but mine usually stay standing and in shape anyway, without the glue!
Then, select the two eyes and place a dot of your sticky icing or glue on the back of them, and place them in the centre of your chocolate reindeer face and make it look like your chocolate reindeer eyes! You may want to hold the candies in place for a minute or two, just until they set in place! Just like earlier, you can give them a gentle shake, but I recommend just letting them sit for a while!
Then select your smarties or skittle for the nose- it seems a lot is opening a whole pack for just a couple, so why not snack on the rest whilst you eat it- and place them under the eyes, in the centre looking like a nose! Again, stick this one with your sticky icing or edible glue, and just hold it gently until it is fully dried! After that, you are good to go!
Your chocolate Reindeer is ready to be passed around the Christmas events and everyone is ready to enjoy them! See how easy that was to make!
If you want to see things like book and movie reviews, recipes and more to come Christmas activities, click here!
To buy the famous mini rolls, click here