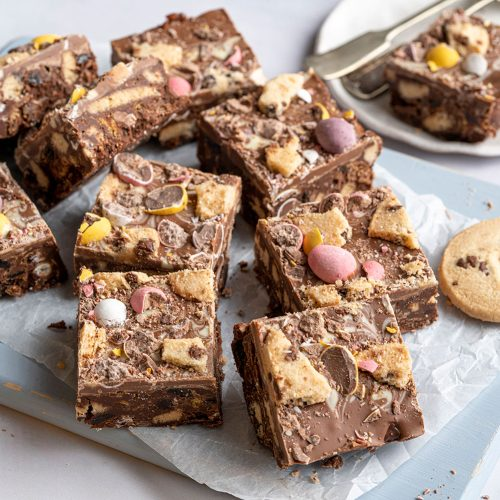 This Easter, everyone and their grans have been obsessing over the delicious, seasonal Easter treats- mini eggs. They are a delightful Easter snack that we all better take advantage of before they are off the shelf for another year! If it isn't tucking into a bag, someone is melting mini eggs in the microwave or putting them in a cheesecake.
Today I will tell you three mini egg recipes that you and I will love and spice up the hundreds of bags of the beloved eggs you have lying around your house! This will make your Easter season taste even better, and you and your family or friends will also have a blast making these sweet treats!
Mini Egg fudge!
First of all, you want to take a packet of the main ingredients- of course, mini eggs! I recommend putting them in a tightly closed fridge bag and crushing them up with a rolling pin, but make sure the bag is shut so that no mini eggs escape! Crush up your mini eggs.
Take your chocolate bar of choice- I recommend Galaxy smooth milk, mainly as Galaxy is my fav type of chocolate, and soft milk is the best option for this recipe, as it makes the fudge creamy, with a great texture and taste! What else do you need?
Melt this bar of chocolate broken up into squares in either the microwave or a pot and then pour a can of condensed milk into the bowl of melted chocolate. Fold this with a metal spoon, and then run in half of your bag of crushed mini eggs for the best bit!
Then, smooth the mixture out into a lined cake tin or a tray with sides to ensure the fudge does not spill, lined with parchment paper. Smooth the mixture in the dish and then top with the extra half left of the crushed eggs!
Place in the fridge to chill for at least around 4 hours, and then cut into squares, and there we go! Delicious fudge ready to enjoy that did not even require much work and effort to prepare!
You could also do this with dark or white chocolate; it tastes delicious no matter what twist you put on the recipe!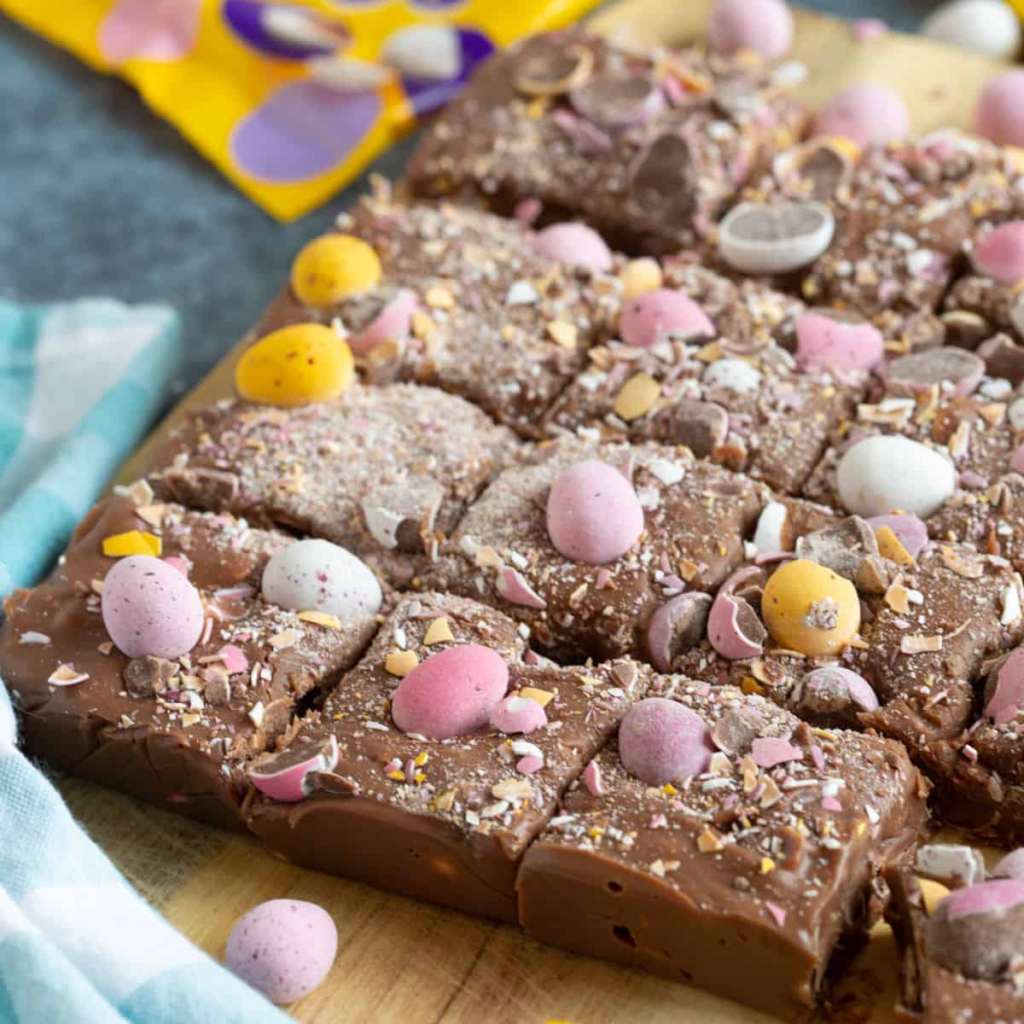 Mini egg rocky road!
Rocky road. Who doesn't like a good old slice of the rocky road? Especially when it is a slice of this delicious, Easter-style chocolaty rocky road.
Start by breaking up digestive biscuits into chunks, BUT do not crush them up too fine until you get a breadcrumb consistency, as it would be for a cheesecake, but make sure it is chunks!
Then, melt a block of milk chocolate- or whatever type of chocolate you want to use in your bake- and add a big squirt of golden syrup to the melted chocolate! It does not need to be an accurate measurement. It depends on how runny and sweet you want it!
In the bowl, pour in crushed mini eggs, digestives and marshmallows. If you want to make it very Easter themed, add cream eggs too!
Then, pour the chocolate and syrup mixture into a lined baking tray. Smooth over the top of the cross and sprinkle remaining crushed mini eggs, then chill in the fridge until it is firm and ready to serve!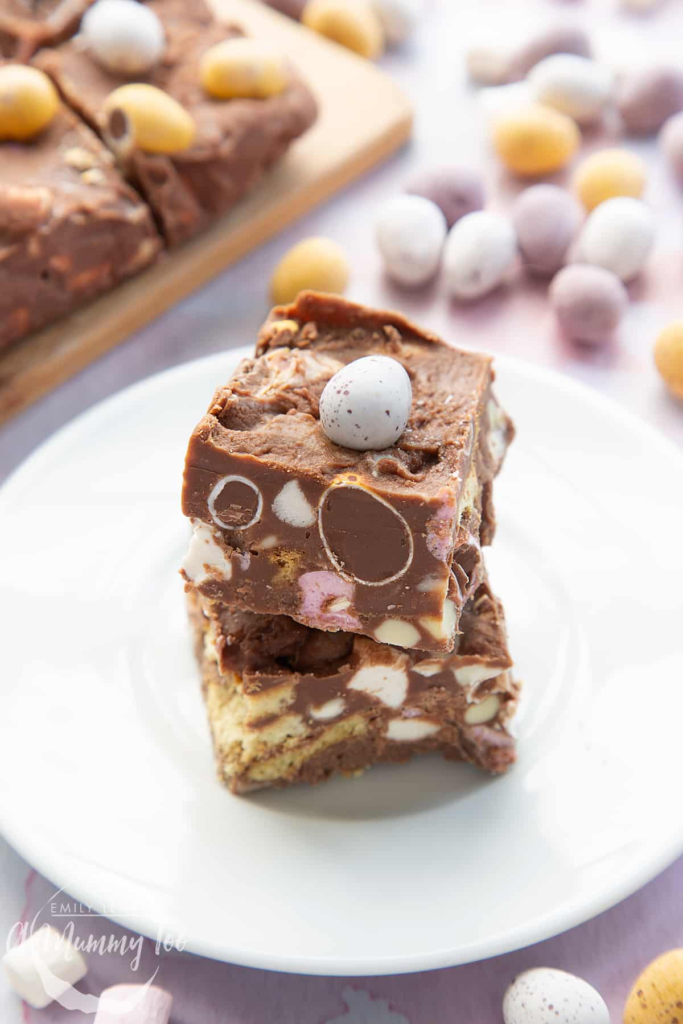 Mini egg cheesecake!
The final recipe is extremely Easter themed- so much so that it is made in an Easter egg! Just follow this Easter egg cheesecake recipe from our website, and add crushed mini eggs! It is as simple as that! Even add mini eggs on top, and that's it! Done!#
For this recipe, click here!
To buy the eggs, click here!