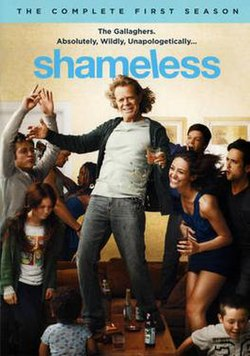 Shameless. Such a dramatic show of the story of a working class household in Chicago. Six kids. Alcoholic Father. Absent Mother. Sister in charge in a house where criminal activity is normalised and part of the everyday routine. What could possibly go wrong?
Shameless plot!
Frank Gallagher is the head of a working-class family in Chicago. His six children suffer because he is a heavy drinker and Fiona, the eldest daughter, has to look after everyone in the house.
Shameless is a story about a large family and their dramatic everyday life and coping with different life experiences at a time. The show is a rather sensitive show, focusing on many brutal themes and topics. Shameless touches on really intense topics like mental illness, PTSD, children with disabilities, adoption, abortion, teen pregnancy, religion, drug abuse, and AA programs. It is probably one of the most intense, diverse and sensitive shows I have ever watched, this is definitely not something to watch if you are currently mentally or physically struggling.
Even though it is a really sensitive show, there are still some hilarious, heart warming and happy moments that make the show even better!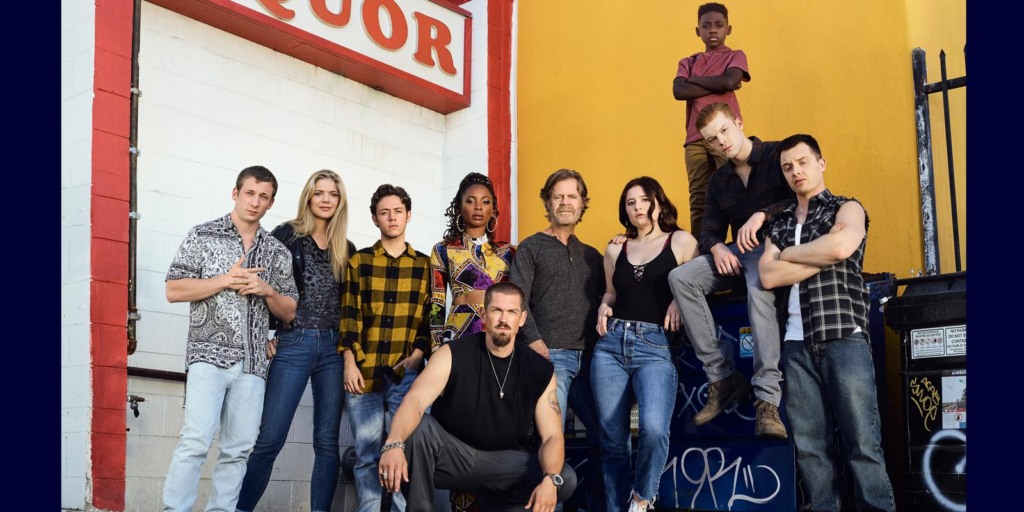 Shameless cast-
Fiona- the eldest child of the Gallagher's, she may loose her temper at times but you will never find someone who works so hard and cares for her family more than Fiona does, even when she's struggling to care for herself.
Frank- the dad of the family, even if he doesn't act like it. He's been through a lot and turned to substance abuse, but you will love him at point, and hate him at others.
Lip- Phillip, known as lip for short. He is super smart, but we all think he needs to use his brain sometimes. Lip is one of my favourites, he is loving and would do anything for his family, no matter what.
Ian- the most strong-hearted, persistent, and goofy -yet currently reckless- third oldest child in the Gallagher family.
Debbie- Debbie is a confusing, but loving character who likes to take responsibility and try hard to keep everything in shape, but as they show continues she has many, many plot twists.
Carl- Oh Carl, how do I even explain him. Carl's interests include drinking, weapons, explosives, and death. Carl does seem to actually be a relatively good child, however he is heavily affected by a completely dysfunctional childhood and family.
Shameless wrap up.
Shameless is an American comedy drama television series developed by John Wells that aired on Showtime from January 9, 2011, to April 11, 2021. It is an adaptation of Paul Abbott's British series of the same name and features an ensemble cast led by William H. Macy and Emmy Rossum. The show is set on the South Side of Chicago, Illinois.
There are 11, great, jaw dropping seasons of the show that just never get boring, you could re watch the show so many times and it just never gets boring or old, trust me, after you watch the show for the first time, or even just the first episode you won't want to put it off since it is so so amazing.
Like I mentioned before, the show has some serious topics in it that can be seen as sensitive and triggering so if you are currently struggling it may not be the best thing to watch if you are currently vulnerable or in a bad state of mind. It is also a mature show, so make sure you are age rating or have a parents consent.
To watch shameless, just click here!
For more like this, click here!